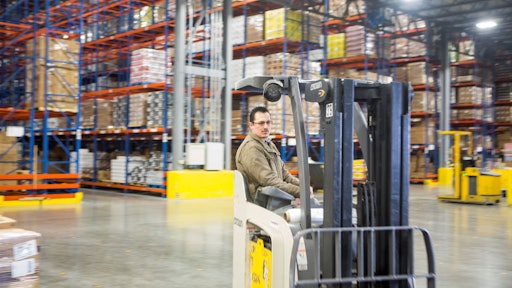 Legacy Foodservice Alliance
Foodservice distribution is an efficient operation, driven—literally—by expected, consistent demand for products.
But, not currently.
A foodservice distributor's inventory stocks the freezers, refrigerators and pantries of restaurants, hospitals and healthcare centers, schools, universities and more. As an industry, we deliver the products that help create 225 million meals per day in America. Under normal conditions, much of that inventory is maintained on a nearly just-in-time replenishment basis.
It's safe to say, we are not experiencing normal conditions.
In fact, the dramatic events of the last 20 days have changed demand radically and quickly. As a result of the ongoing Coronavirus disease (COVID-19) crisis, the International Foodservice Distributors Association (IFDA) projects the foodservice industry will lose $24 billion over the next three months as the COVID-19 pandemic shuts down the very places that we deliver food goods to.
The Legacy Foodservice Alliance, Richmond, Va., consists of a network of 170 foodservice distributors and 600 manufacturers/suppliers. Membership is diverse, with both broadline and specialty distributors.
Thus recent events have had differing results on different people depending on customer mix and inventoried products. For example, in many areas in our service zone, restaurants are barred from offering in-service dining or are limiting the number of diners. This quick pivot to takeout and delivery operations has allowed some members to ride the storm (temporarily, at least) based on continued demand. We are happy restaurants are finding ways to stay open, use their supplies and provide their services. The downside is that our distributors are having difficulty maintaining products in stock, while the available inventory of some normally high velocity products have slowed. (It's no shocker that sanitation products are in high demand by all end users.)
Much is uncertain—that's an understatement—but we do expect more shelter-in-place orders. In short, the closures these restrictions place on most of our client base will spell disaster for the foodservice industry. 
While in the foodservice distribution industry, demand is erratic, grocery stores are experiencing skyrocketing demand. For that reason, we are grateful that IFDA joined with FMI-Food Industry Association to launch a match-making partnership to connect foodservice distributors with excess capacity (products and transportation and warehouse capacity) to assist food retailers and wholesalers that require additional resources to fulfill needs at grocery stores. But, this partnership is not a long-term solution to the industry's needs, particularly as grocery store demand levels off.
All this uncertainty is caused by government-mandated restrictions, which is why the foodservice industry is asking Congress to act on our behalf. While other major U.S. industries receive relief from the stimulus packages being passed at the federal level, foodservice distributors have been left out of the negotiations 
Our day-to-day efforts help feed America (remember those 225 million meals a day) and some of distributors have been in this line of business for generations. We may not be as large as the airlines, but our role in a civil and functioning society is clear. Any layoffs we have to make will be personal. And, as drivers seek employment elsewhere, there is grave risk in the industry being viable for the eventual return to normalcy.
It isn't easy to ask for assistance, but our inclusion in one of Congress' relief packages will allow us to stand ready, when this current crisis passes, to refill the pantries, freezers and refrigerators of America's favorite restaurants.