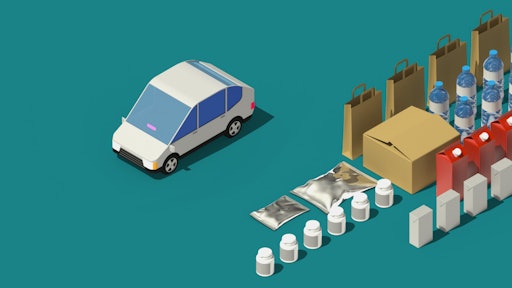 Lyft
Lyft launched Essential Deliveries, a new pilot initiative where government agencies, local non-profits, businesses and healthcare organizations can request on-demand delivery of meals, groceries, life-sustaining medical supplies, hygiene products and home necessities — all delivered by Lyft drivers.
This new service lets these partners meet requests for deliveries while providing new ways for drivers to earn and directly benefit communities.
Some of Essential Deliveries' initial customers include Dole Packaged Foods, which is partnering to have nutritious food delivered from their warehouses to senior facilities, and Army of Angels, which is partnering to have school lunches delivered to low-income families.
"With Lyft's help, we're now able to help meet the critical needs of vulnerable populations — by delivering nutritious food from warehouses to senior facilities — faster and more efficiently than we could on our own," says Dave Spare, vice president of marketing at Dole Packaged Foods. "We hope to keep growing our partnership with Lyft to make an even greater impact and build healthy communities, in line with our purpose of providing access to nutrition to all people."
Essential Deliveries will initially be offered in Atlanta, Austin, Dallas, Houston, Indianapolis, Orlando, Phoenix, San Francisco, San Diego, San Antonio, and Seattle.
"As communities shelter in place, the need for items to be delivered to the doorstep is at an all-time high," sys Lisa Boyd, director of social impact at Lyft. "Whether it's meals for high-risk seniors or medical supplies for individuals with a medical condition, Lyft's community of drivers is ready to help meet the needs of our communities while earning additional income."