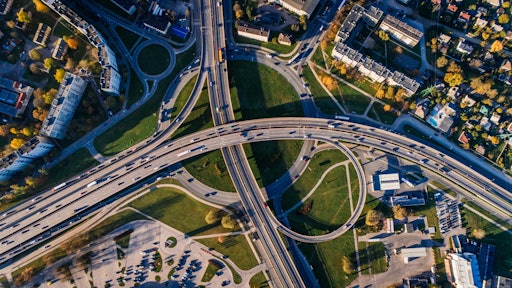 Getty Images
We've come a long way since 2011, when the Food and Agriculture Organization of the United Nations estimated that one-third of all food produced each year was wasted—lost or spoiled in subsequent stages throughout the supply chain—with roughly 1.3 billion tons never reaching consumers. Today, those numbers have drastically declined to approximately 14% thanks to a growing awareness and concerted effort to optimize every stage of the supply chain, from post-harvest up to the retailer. With far greater consideration for food security, safety and sustainability, governments are working across all sectors, public and private, to establish and enforce higher standards and regulations while developing new technologies to help the UN achieve a goal of "Zero Hunger" by 2030.
Food transport transformed by FDA food safety rule
Recognizing that tens of millions of people in America alone get sick each year from foodborne diseases as a result of insufficiencies in the cold chain, the U.S. Food and Drug Administration (FDA) shifted the focus away from responding to foodborne illness to preventing them with the Food Safety Modernization Act (FSMA), which Congress enacted in January 2011. In addition to requirements for food storage facilities, growers, harvesters and packers, the law—which continues to evolve—outlines stringent requirements for companies transporting food—shippers, receivers, loaders and carriers.
For the trucking industry, which moves 70% of agricultural and food products and serves as a vital link in the cold chain, connecting farmers to ports, rail, warehouses, markets and everything in between has presented challenges not only in keeping food safe, but also in keeping costs from skyrocketing. According to the American Trucking Association (ATA), more than 3.5 million truck drivers move at least 10.5 billion tons of freight annually, requiring 3.6 million heavy-duty Class 8 trucks, which consume almost 39 billion gallons of diesel fuel while covering billions of miles.
Telematics with temperature control capabilities
With a legal obligation to keep a controlled temperature in order to preserve the freshness of the food coupled with the electronic logging device (ELD) mandate, which took effect February 2016 to help create a safer work environment for drivers and make it easier and faster to accurately track, manage and share records of duty status (RODS) data, there has been widespread adoption of telematics and temperature tracking solutions to assist with fleet compliance and ensure that the correct temperature is maintained at all stages of the value chain. In many instances, the telematics tracking technology that fleets have adopted for ELD compliance double duty for temperature monitoring (depending on the platform). Because these telematics platforms have been engineered to provide insight into driver and vehicle safety as well as fuel usage, vehicle tracking and maintenance among myriad functions, the industry is moving toward sustainability as an overarching goal, focusing on reducing its carbon footprint and food spoilage and waste at the same time.
For many businesses, sustainability is as much about doing good as it is about doing well. In a 2019 global survey of 350 business leaders conducted by Deloitte, 93% believe companies are not only employers, but also stewards of society. It is in large part why fleets transporting perishable goods are increasingly deploying advanced technology to increase transparency.
UK-based Farmdrop, for example, is an ethical grocer that supplies local and sustainably produced food via an online grocery platform and mobile app. On a mission to fix the food chain, it is critical to reduce emissions from food delivery. That's why 100% electric delivery vehicles are utilized wherever possible. Farmdrop also adopted a telematics platform that tracks vans and drivers as a way to extend its responsible and ethical business approach to its delivery operations. In just a few months of implementation, Farmdrop realized a double-digit improvement in both driver behavior and fuel/energy use in its fleet. Drivers were not only adopting better habits and reducing road incidents by 33%, but were also using 27% less power in their vehicles. Future plans include integrating the telematics functionality into its customer service operation to alert customers about delays in their orders and to give exact estimated time of arrivals, as well as integrating the company's separate route planning software with the platform to monitor and measure driver downtime.
Second Harvest, Canada's largest food rescue program that has been helping feed hungry people since 1985, adopted a telematics solution more than 10 years ago to increase the productivity of its fleet. As an organization ensuring perishable food that would otherwise go to waste is collected from the city's restaurants and small grocery stores and delivered to shelters and social service agencies in Toronto, they rescued and delivered more than 15.6 million pounds of food in 2019 (a $48.9 million value) with a small fleet of refrigerated trucks that over time has been optimized to significantly reduce operating costs and enhance vehicle and driver safety. These results have been critical in providing its sponsors and donors with solid data illustrating its fleet's efficiency and showing that it is making the most of every donation dollar.
These examples are among many that demonstrate how better visibility across even one segment of the supply chain can have widespread impact. In fact, every stakeholder in the food supply chain—from farm to table—can contribute to the greater good, whether it is achieved in incremental steps or through a full-fledged transition to the most advanced technologies. As awareness and the desire to create a more ethical, sustainable future grows, we have a good chance of reaching that ultimate "Zero Hunger," and in the process collectively enable a new era of supply chain intelligence.