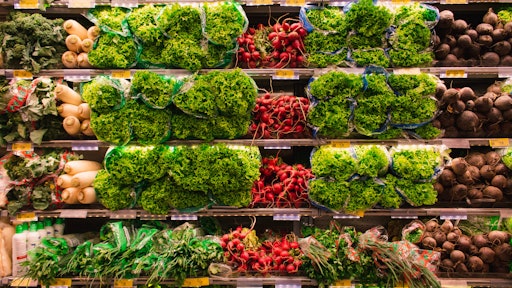 Pexels
In October, U.S. government agencies and trade associations joined together to announce their partnership with the Food Waste Reduction Alliance to cut food waste in half by 2030.
Partners in the coalition include: FDA, DOA, EPA and the founders of the Food Waste Reduction Alliance - the Grocery Manufacturers Association, the Food Marketing Institute and the National Restaurant Association.
"These are the right people," says food technology expert Debbie Meyer, "and they understand the problem. It's up to all of us in the industry to help them find and disseminate workable solutions to cut down on this extraordinary amount of food waste."
Food waste is a global issue, with nearly 14% of all food produced being lost annually. According to the United Nations and Food and Agriculture Organization (FAO), central and southern Asia, North America and Europe account for the largest shares of total waste.
A major cause for American food waste is the misunderstanding generated by array of non-standardized expiration date labels. A report by the Natural Resources Defense Counsil and the Harvard Law School Food Law and Policy Clinic suggests that more than 90% of Americans may be discarding food prematurely because they misunderstand the "best by" dates as an indication of food safety.
Kroger will standardize date labels on its Our Brands food products, providing easier-to-understand product quality and safety information as part of its Zero Hunger | Zero Waste social impact commitment.
"Standardized date labeling is one of the most cost-effective solutions to reduce food waste and provide more resources to food banks across the country," says Chris Cochran, Executive Director, ReFED. "We applaud Kroger's continued leadership on food waste reduction through its Zero Hunger | Zero Waste plan, and ReFED is proud to partner with America's largest grocer to help the retailer achieve its bold, commendable goal by 2025."
There is technology and procedures available to extend the life and freshness of food, sometimes even before it reaches the shelves. The technology has been proven to extend the life of fresh produce and baked goods.
Apeel Technology's plant-derived technology provides produce with a little extra "peel" that slows the rate of water loss and oxidation — the primary causes of spoilage.
Last year Kroger and Apeel teamed up to reduce category food waste. Apeel avocados, asparagus and limes maintain their just-harvested quality longer than produce without Apeel and are less reliant on refrigeration, reducing food waste and extending customers' access to fresh fruits and vegetables.
Apeel's partnership with Kroger is expected to prevent millions of pieces of produce from ending up in a landfill every year, resulting in:
Millions of avocados "rescued" from going to waste
Dozens of acres of farmland preserved
Emission reductions of thousands of metric tons in greenhouse gases
Over a billion gallons of water use savings
100,000+ GJ of non-renewable energy reductions
In some parts of the world, the waste seen in transit is because there is simply not enough cold storage capacity at crucial points in the supply chain. Where cold storage is widely available, as it is in the U.S., and even in emerging countries, where preservation needs and proper food packaging and storage is badly needed, this technology can play a major role in reducing waste and extending usable life of food.
"While my company first introduced the Debbie Meyer Food Fresh Technology for use in the individual home and kitchen," says Meyer, "we have developed ways it can be implemented at various steps in the production process, including delivery and grocery display, to extend the life of food. By naturally prolonging the ripeness and attractiveness of produce, grocers can sell more, waste less, and better serve—and retain—their customers. Together, as an industry, we can seriously reduce waste, improve our businesses, and make the world a better place. It's a win-win."