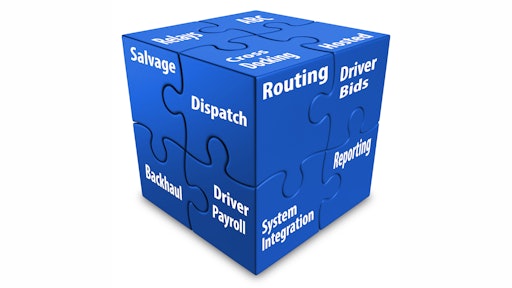 CAMS Software Corp., the Vancouver, Canada-based provider of transportation management solutions, has helped large grocery fleets improve their routing, dispatch and driver payroll operations. Their flagship suite, called Prospero, was designed from the ground up specifically to suit the needs of large grocery fleets.
"Grocery fleets have all sorts unique and surprisingly complex business needs around all areas of transportation" says Brian Taylor, company president. Routing for perishable product with different temperature and tight delivery window constraints is challenging. Large union fleets often have rigid driver bid and seniority rules that can throw a wrench into the best laid plans for driver assignments or resource optimization. "Progressive grocery operations also have continuous improvement goals surrounding the optimization of their backhaul and salvage obligations" adds Taylor.
Activity-based compensation for example, is an area where tremendous driver efficiency gains can be realized over hourly pay but it can often be very difficult to implement, especially in union environments. CAMS Software helps clients overcome this roadblock by systematically analysing years of historical delivery record data, often mined from electronic on-board recorder databases.
"When establishing drive time and labor standards, it's critical that they are understandable, defensible and manageable" Taylor says. "You need to be cognizant of how traffic conditions change in different directions at different times of day and on different days of the week." This level of granularity is often necessary in order to establish drive time standards that reflect the real world. While this may be easily understood and defensible, it can be a daunting task to initially establish, let alone maintain that level of detail going forward.