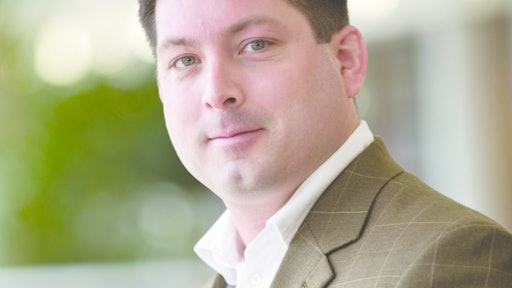 Why should food shippers bother implementing sustainable logistics practices? Because it will save them money, improve customer loyalty, and help keep the planet fit for human habitation.
Food manufacturers are some of the largest consumers of freight services, and therefore have a golden opportunity—and responsibility—to act as torchbearers when it comes to implementing and popularizing sustainable logistics practices.
But sustainability remains a nebulous, tricky idea for most logistics managers and boardroom executives. Much of it looks like involving large outlays of cash that may or may not deliver the right kinds of return on investment.
The Environmental Defense Fund, however, has good news—not only are there plenty of good, practical solutions already being enacted by some of the largest food companies in the world; they can involve close to zero outlay, save money and even improve customer relations.
I'll give you some concrete examples of how food companies are adopting sustainable logistics strategies in a moment. But first, let's look at the big picture.
The scientific community, including the U.S. National Academy of Sciences, tells us that "the need for urgent action to address climate change is now indisputable." The freight business—and that includes food freight—contributes eight percent of U.S. global warming pollution. Most concerning, though, is how significantly freight emissions are projected to increase over the coming years—another 20 percent by 2035. This is despite the adoption of the first-ever rules for truck efficiency and carbon emissions that go into effect in 2014.
We simply need to do more. The world our children and grandchildren will inherit depends on it.
Food manufacturers can lead the industry by making proactive, smart, multi-level, strategic and tactical changes to the supply chain, and doing it right now.
One way to look at it is from a pure bottom-line perspective. Reducing the amount of fuel you consume moving goods around is naturally going to reduce the amount of money you spend doing so. Sometimes, sustainability can be as simple as figuring out a smarter mode match (typically more rail, less truck), or drop-shipping product to high-volume consumers instead of taking a detour to a distribution center.
Lately, there have been some innovative ways of driving down the cost (and therefore impact) of freight by collaborating with other enterprises transporting freight along similar routes. This could be, for example, combining shipments of items that "cube out"—such as tissue paper—and those that "weigh out"—such as canned goods. Sometimes, it's a matter of one company that hauls goods from A to B and sends trucks back empty finding another company looking for transport from B to A. This isn't rocket science. But it requires a new mentality, including companies that compete with each other on the supermarket shelf realizing their products are not in competition with each other in the back of a truck.
Last fall, Hershey announced it would collaborate with competitor Ferrero's North American operations on warehousing, transport and distribution, as part of a joint effort to improve supply chain efficiency and enhance competitiveness. Under the revolutionary agreement, the two companies said they will also work together to maximize corporate social responsibility efforts with the expectation of reducing carbon dioxide emissions and energy consumption in warehousing and freight, with fewer vehicle journeys needed to move products to customers.
As Chris Kane, evangelist for collaborative freight arrangements points out, the really interesting thing about this major initiative is that it involves two very large companies, but collaborative distribution holds the most cost saving potential for middle-market companies that lack the volume to ship in more economical full truckloads.
Another example of smart, proactive sustainability is the case of Chiquita. It reduced the carbon footprint of its North American transportation/distribution network by 44 percent by working with its carrier base to adopt fuel efficient technology. It also implemented a new fuel surcharge system that provided transparency to all costs related to fuel.
Kraft Foods has become a poster child for sustainable initiatives. It has cut 6.2 million truck-miles and reduced truckload costs by four percent. The key to achieving these savings was maximizing the usage of weight-hauling capacity on its refrigerated outbound shipments.
One of the more high-profile recent examples is Walmart and Minute Maid, who decided they would work together to cut the miles traveled by Minute Maid's Simply Orange Juice. Previously, the product was sent from a production facility in Florida to Minute Maid warehouses in Texas, Michigan, Florida or California, then to Walmart distribution centers. Now, it goes straight to the Walmart DCs. The companies estimate that this change will reduce 1,500 metric tons of CO2 emissions annually—equal to conserving 3,500 barrels of oil.
That's a great outcome, but here's another one that wasn't part of the initial impetus—making the supply chain of orange juice more efficient added six days to the shelf life of the product.
Who knows what benefits you'll find when you embrace efficiency as part of a push for logistics sustainability?
The best way to find out is to start now.
Jason Mathers is Project Manager at the Environmental Defense Fund, where—among other things—he oversees partnerships between EDF and corporations who want guidance and metrics around supply chain sustainability.