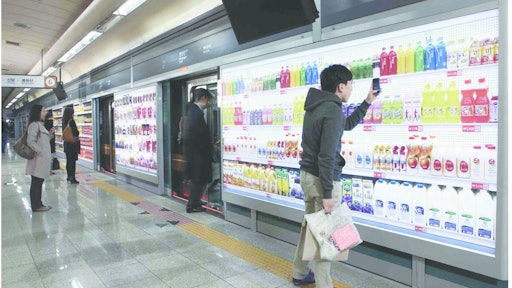 A recent survey by Tompkins Supply Chain Consortium shows that outsourcing continues to expand across various sectors and the number one driver is to lower costs. The consultancy's report, entitled, "Outsourced Distribution: Emerging Trends & Performance Satisfaction," polled shippers from four key areas—retail, consumer, industrial, and wholesale.
Tim Pyne, vice president of business development at Tompkins, says that while the food and beverage vertical wasn't specifically targeted in the survey, he's seeing similar trends there.
One example is Maple Leaf Foods, a C$4.9 billion food processing company headquartered in Toronto, Canada. "The company is consolidating their operations into a new facility, which will be run by DB Schenker. Outsourcing their operations will help them bring down costs while improving their network," says Pyne, who prior to joining Tompkins has held executive positions at several major grocery chains. Schenker will be responsible for the operations at the new 282,000 square foot distribution center in southwestern Ontario, and Maple Leaf Foods will lease the facility.
Maple Leaf's president and CEO, Michael McCain, noted that the outsourcing partnership would "simplify our distribution network and significantly increase our supply chain efficiencies."
In fact, these benefits were among the top five that were also mentioned in the Tompkins survey. "Aside from lowering costs, outsourcing gives a company flexibility to grow and adapt to a changing market. That was the second reason respondents indicated as a reason to outsource," says Pyne. "The third was to divest capital from facilities and equipment; in other words, use the logistics service provider's infrastructure and assets. The fourth reason was to improve service levels, and the fifth was to better handle peak season shipping or overflow capacity."
The impact of e-commerce
Although it may not be as evident in the food and beverage sector, Pyne singles out e-commerce as one of the biggest drivers for the growth in outsourcing. He calls it the "Amazon Effect," and Pyne believes it's going to profoundly alter existing logistics and distribution models.
General Mills is offering many gluten-free products online, "and they're doing extremely well," he points out. "Gluten-free products have limited space on highly competitive grocery shelves, yet General Mills offers many SKUs in this niche. So, they've turned to the Internet."
Indeed, it seems Internet grocery shopping is finally starting to catch on in the U.S.
Earlier this month, Peapod announced that it plans to open three Chicago-area locations by the end of this year where customers can pick up their order instead of having it delivered to their homes. The pick-up option is new for the Internet grocer, who previously offered only home delivery.
In August, Peapod began offering customer pick-up service at a Boston-area Stop & Shop. Netherlands-based Royal Ahold owns Peapod, Stop & Shop, and U.S. grocery chain Giant. The Dutch company reported a 24.6 percent rise in income during the second quarter, while revenues in its U.S. businesses grew 17.3 percent over the same period. Peapod, meanwhile, saw a 6 percent growth in sales last year to $479 million, according to the publication Internet Retailer.
Meanwhile, UK's Tesco conducted one of the most prescient demonstrations of e-commerce's influence on the food and beverage sector last year in South Korea. Following a trial run in July 2011, Tesco Homeplus opened a virtual grocery store in Seoul's Seonreung subway station, which displayed 500 of its most popular products (with accompanying QR codes) on lighted billboards, which customers scanned using their smartphones. Commuters on their way to work in the morning could receive delivery that evening if orders were placed by 11:30 a.m.
An executive with Tesco Homeplus remarked, "We are always looking to make the shopping experience easier and more convenient for our customers and the introduction of the virtual store is a great achievement. This is a real triumph for the Korean retailing industry as it continues to be at the forefront of technological innovation."
Capitalizing on its success in Seoul, Tesco launched a follow up trial of the same concept in London's Gatwick Airport, which was again met with an overwhelmingly positive response from the public. One observer commended Tesco for another landmark feat, and that was its ability to "commercialize otherwise flat and inert surfaces in places such as subways and bus stops."
Overall, the speed and convenience that e-commerce affords the consumer puts all the more pressure on the retailer/manufacturer to deliver the goods. That's where automation and software and technology come in, says Pyne. In order to support the demands of e-commerce, many companies, including those in the food and beverage sector, are looking to outsource the warehousing and fulfillment operations in order to have access to state-of-the art facilities that are running the most current WMS and other software solutions.
Finding the right outsourcing partner
Pyne has some advice for companies who are considering outsourcing, especially those new to the game. "First, do your homework. Take time to look at different providers, find out who they're doing work for then visit those sites and talk to their clients. Make sure you're comfortable with the job they're doing for them," he says.
According to Pyne, although the top reason companies outsource is to lower costs, only 55 percent of companies polled in Tompkins' latest survey were satisfied with the results they were getting. This leads to another critical component of the due diligence phase, and that's maintaining open lines of communication, he says.
For instance, "sometimes things change, like the price of fuel, or labor, or other elements." An honest, open dialogue between the two parties will avert any unpleasant surprises when things change, especially if it affects a financial aspect of the relationship.
Lastly, Pyne says a good cultural fit is also necessary. "Price isn't everything. Your outsourcing partner needs to really understand your business."
Tompkins' Report Highlights Outsourcing Trends
Key findings from Tompkins Supply Chain Consortium's latest outsourcing survey ("Outsourced Distribution: Emerging Trends & Performance Satisfaction," August 2012) reveal that:
• Seventy-two percent of companies already outsource at least part of their distribution operations, while more than 40 percent intend to conduct a bid or rebid for part of their network to a logistics service provider within the next 12 months.
• Respondents are looking to outsource distribution operations for reasons such as lower costs, additional flexibility, and minimum capital investment. In fact, companies that already outsource distribution are largely satisfied with the logistic service provider's performance, especially in the categories of flexibility, safety, order fulfillment accuracy, and turnaround.
• Responses from the report further suggest that the largest area of opportunity for existing logistics service providers are innovation and problem solving.
• The good news for logistics service providers is that among the companies surveyed, 74 percent have signed a long-term contract of three years or more.
• With a satisfaction rating of only 37 percent, problem solving is an area of opportunity for logistics service providers to review and improve current processes.