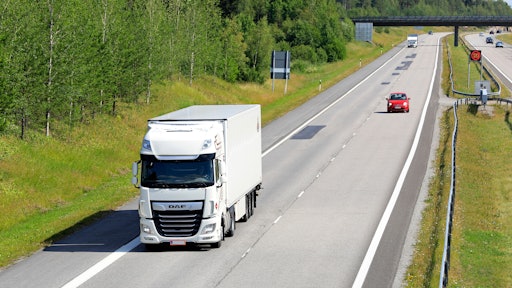 Taina Sohlman AdobeStock_331508680_Editorial_Use_Only
Supply chains turn to technology to navigate economic volatility and battle for talent, according to a study released by professor and researcher Dr. C. John Langley of Penn State University, along with NTT DATA and Penske Logistics.
"The 3PL sector continues to face a number of externalities, and providers of logistics services are focused on improving logistics effectiveness and reducing overall supply chain costs," says Langley. "3PLs and their customers are leveraging their relationships along with technology, data, analytics and supply chain talent to increase agility and enhance success."
"The 2024 3PL Study does an excellent job of untangling the complexities of today's supply chain and providing nuanced understandings of its underpinnings," adds Andy Moses, SVP, sales and solutions, Penske Logistics. "There are many needs that shippers have in the current environment and third-party logistics providers are in prime position to stabilize and adapt as needed."
"Now in its 28th year, the 3PL Study continues to be a great benchmark of the supply chain trends as well as changes and emerging trends in the shipper and 3PL/4PL relationship," adds Irv Grossman, SVP, NTT DATA Supply Chain Consulting (formerly Chainalytics). "The insights shared throughout will help both providers and shippers be more effective in today's supply chain environment."
Key takeaways:
Shippers are more satisfied with their third-party logistics (3PL) providers in the most recent study. Shippers conveyed their positivity at a 95% response rate, up 12% from last year. However, there was an increase in the number of shippers that noted that they were either reducing or consolidating their 3PLs (78% this year vs. 71% last year).
78% of shippers and 40% of 3PLs said labor challenges have impacted their service level agreements. The hardest positions to fill are for hourly workers, such as pickers and packers, and licensed hourly workers, such as truck drivers and equipment operators.
Almost half of shippers and 3PLs identified the need and have plans toward automating supply chain planning decisions, and 25% of shippers and 27% of 3PLs said they have already started to automate low-risk decisions. Shippers see the greatest value in supply planning (65%), demand forecasting (61%) and inventory management (61%). 3PLs noted that they valued route optimization the most (61%), followed by inventory management (55%) and freight invoicing and billing (54%).
Emerging technology adoption is vital to the future growth of supply chains (87% of shippers and 94% of 3PLs). The top areas of interest are advanced predictive analytics, wearables and mobile technology, consolidated e-commerce platforms and warehouse automation and robotics.
Direct-to-consumer online sales have started to slow down, with shippers and logistics providers working to meet the ever-evolving needs of the consumer.
Companies in this article