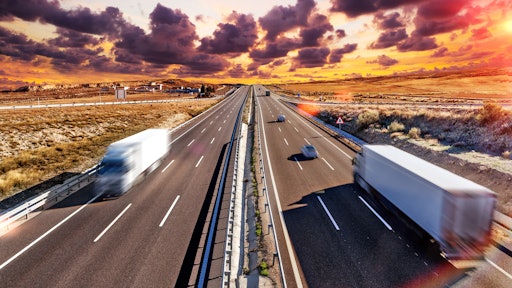 carloscastilla/stock.adobe.com
A new report from 3PL Central gives insight to the year ahead for 3PLs, where demand planning will become exceedingly important during continued disruptions that are unlikely to disappear this year. The fifth annual state of third-party logistics industry report also reveals that 79% of 3PLs grew order volumes last year. However, this growth could've been significantly more if it were not the infamous disruptions, which cost the economy in the United States $228 billion.
Per Newswire:
Omnichannel fulfillment will become even more prominent as companies seek to expand sales channels and leverage the same inventory to fulfill across all channels, pivoting to support where demand is highest.
3PL and fourth-party logistics (4PL) providers will need to collaborate with other warehouses to create integrated ecosystems that support the level of sophistication in today's supply chain.
With supply chain technology transforming rapidly, companies will shift to more highly adaptable cloud-based software that leverages fulfillment innovations and integrates with the broader logistics ecosystem.
"If there is anything the supply chain disruptions of the past year show us, it is that logistics is essential," said Andy Lloyd, chief executive officer of 3PL Central. "Once viewed as a commodity, it is now a crucial piece of a brand's customer-centric strategy. As the heart of the supply chain, 3PL warehouses are at the epicenter of new, highly adaptable technology-driven hybrid fulfillment models. For 3PL warehouses looking to drive innovation, build profitable businesses, and accelerate change—the time is now. With the industry evolving so rapidly, the State of the Third-Party Logistics Industry report gives 3PLs the required insight to meet future market and customer expectations."