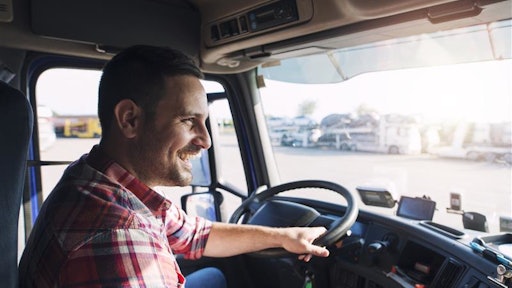 Littlewolf1989/Adobe Stock
Sourcing and procurement are an important piece of the puzzle for the supply chains and third-party logistics (3PL) providers. A rush of change in the past year exposed a variety of constraint gaps and more as the industry struggles through dramatic fluctuations in demand, a shortage in the workforce and possible shutdowns from the Coronavirus (COVID-19) pandemic.
To get through these challenges and maintain stable relationships with sourcing partners, many experts agree that investment is the way to go. It is no longer possible to operate in the same manner in years past because the economy and the industry are both so different.
"Right now, many reefer shippers are looking at supply chain processes to see where digital transformation can occur, so they're better equipped to handle new challenges," says Jaimie Kowalski, VP of marketing at Sleek Technologies. "One critical process, often over-looked by the C-suite, is freight procurement. The traditional way to source carriers to haul loads is no longer relevant because it's static and doesn't change as market conditions change. Smart technology helps shippers dynamically source compliant, asset-based capacity when needed most so they avoid massive price hikes often seen when sourcing through brokers and spot market."
Temperature monitoring and beyond
In the cold chain space, it is exceptionally important to also look at temperature monitoring to help ensure the safe delivery of a product. Visibility technology should allow partners to get an in-depth view at their shipments, not only in terms of location and timing but also temperature. This became more important during the pandemic when disruptions made capacity and timing extremely unpredictable.
"For third-party logistics providers, the cold chain involves many different complexities," says Brittany Surine, VP at ISN. "One of the main challenges for 3PLs is the maintenance of infrastructure and temperature monitoring. As disruptions plagued the supply chain in the last year, organizations are now leveraging new technologies to ensure the safe transportation of products in the cold chain to overcome any chain disruptions. Platforms monitoring temperature-sensitive products, tracking and tracing and other distribution and transportation information are becoming increasingly necessary for 3PLs operating in the cold chain space."
While these technologies are necessary for 3PLs operating today, proper investment is needed to ensure a smooth transition. Despite the usefulness of these technologies, using them greatly increases the chances for a cyberattack, continues Surine. So, it is necessary to invest greatly in cybersecurity measures to avoid any kind of serious hack, which could push providers exceptionally behind and cause serious loss in profits. Additionally, 3PLs need to create a company culture where there is significant cyber awareness to help minimize any potential risks.
It is also extremely important to invest in the right technologies that will allow partners to see every step throughout the supply chain, not just adding temperature monitoring and beyond.
"Reefer shippers need to ask for 100% data transparency from all vendors/3PLs, especially from freight brokers," says Kowalski. "Shippers cannot make data-driven decisions if they have massive data gaps. For example, when a freight broker is involved in moving a load, the shipper only sees the total truckload cost. They don't know which carrier hauled the load and what the carrier was paid. This lack of data makes it difficult to understand the current true market cost to haul the load. New technology is helping shippers fill the data transparency gap, so they can make informed decisions."
Setting expectations
In the early stages of establishing a relationship between supply chain partners, it is vital to set clear expectations and requirements. Each party should have a clear idea how the other operates to ensure a symbiotic relationship and contingency plans for mishaps and unknowns need to be established beforehand.
"Setting clear expectations and requirements of the product is key, including variance tolerances," says Spencer Shute, principal consultant at Proxima. "In today's market, you need to understand how a 3PL will operate in very granular detail to ensure they meet your requirements. You also need to have clear contingency plans in place to avoid risk. Data transparency with robust KPIs in real time help offset or prevent mishaps.
"A growing area companies need to be aware of is, how are partnerships souring their energy supplies? We've seen various issues in California, Texas, Louisiana, and Europe, where energy supply has been disrupted. What back-up plans and sources of energy are in place that don't negatively impact the environment more than their primary source," Shute adds.
If the relationship is spoiled, this could make or break a company depending on the structure of the contracts, continues Shute, in addition to disruptions in serving the customer.
Due to diminished capacity as of late, the shipper/carrier relationship is more important than ever, says Kowalski.
"When the relationship between shippers and carriers starts to sour, shippers won't tender the load to the carrier (lost revenue), or the carrier won't accept the shipper load (rejected loads usually mean higher truckload cost)," she says. "As with any business relationship, it's important for shippers and carriers to build a relationship that is mutually beneficial. This is a new concept for transportation. We need to stop looking at the market as either a shipper market or carrier market. Only win/win relationships where it's considered both a shipper and carrier market will survive the stormy weather ahead."
Partner companies need to search thoroughly for suppliers that align with their values. This can be done by not only setting clear expectations and requirements, but also by thoroughly evaluating and vetting the shipping partner before doing business together. The less disruptions there are with carrier and shipper relationships, the less disruptions there will be in the overall supply chain.
"Finding suppliers that align with the organization's values and are committed to the safe transportation and distribution of cold chain products is critical in the procurement process," Surine adds. "Digital solutions can also be used to help ensure all members of the value chain are aligned with sustainable methodologies to ensure the supply chain remains strong. This can include communicating environmental operation expectations, maintaining transparency in supplier code of conduct expectations and tracking key performance indicators from the suppliers involved in the food distribution value-chain. By communicating goals to ensure the safety of the supply chain and finding solutions to close those exposed gaps, organizations will be able to create a safer, more transparent supply chain."
High-level executives in companies today pay keen attention to the cost of transportation because it is continually increasing during COVID-19 and is overbudget. According to Kowalski, many companies put pressure on transportation teams to reduce cost under the false belief that freight procurement is a commodity. But, looking for the cheapest option without significant research in transportation procurement can be detrimental. There needs to be a balance between cost and customer service. If a carrier is not working out due to inconsistencies in timing and quality of service, this could cause the partner company to lose out on valuable customers.
Shute supports the idea of greater transparency from both partners to ensure a cohesive relationship and create risk mitigation plans. Responding to a problem rather than preemptively planning for a problem will cause significant disruptions in the supply chain.
But, since the pandemic exposed many gaps in the supply chain and shined a light on the need for greater capacity in the cold chain, this is expected to grow.
"Between the increase of food e-commerce due to changing consumer behaviors and the rise in transportation of vaccines during the pandemic, cold chain capacity is expected to increase in the upcoming years," says Surine. "In addition, many of the supply chain disruptions caused by the pandemic have emphasized the need to change factors in the cold chain in terms of storage and transportation. Suppliers should anticipate continued disruptions as a result of the global effect of the pandemic that lingers, so organizations should proactively prepare their cold chain logistics. Consideration of using socially responsible and sustainable suppliers will also be crucial in ensuring a secure value-chain.
"Disruption of global supply chains in the last year and a half have highlighted other factors that disrupt the flow of goods and services, and some of these high-impact factors will be related to environmental, social and governance risks. In addition to ensuring proper logistics for transportation, companies need to ensure they are using a diverse supply chain and that they and their suppliers are using fair and safe hiring practices, fair and safe work practices and are operating in a socially responsible manner within their own communities," Surine adds.
Constraints on capacity will become less stressed as capacity grows, but it will not be due to a significant downturn in consumption. The demand for at-home delivery for cold chain goods will continue to grow and the industry will adapt to deliver better customer service, says Shute. More technology and new ways of managing relationships in procurement can help bridge the gaps in today's supply chains.