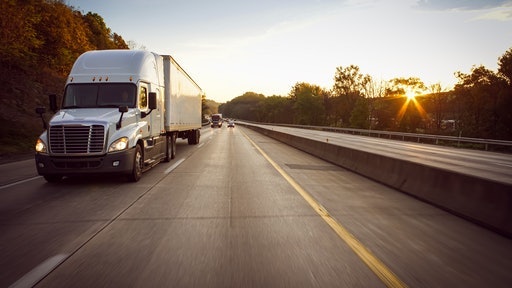 5m3photos___Adobe_Stock___On_the_Road.5f971fe4e60c1
Today's businesses operate in a world where customers can be virtually anywhere. The explosion of e-commerce vendors have set new standards for shipping products from seller to buyer. Customers now expect purchases to be delivered in a much shorter timeframe, with manufacturers, retailers and suppliers moving products to vastly different locations around the globe, which has led to increased shipping costs.
The increase in rates, coupled with an increased demand for products, have forced businesses to consider other options for getting shipments where they need to go, for the right price and in the desired time. Many shippers are turning to less-than-truckload (LTL) shipping methods as a creative and flexible solution that provides retailers and supply chain operators with an efficient avenue to get their products into the hands of their customers on time, at a fraction of the cost.
LTL: an overview
When deciding on how to move a product from its point of origin to its destination, it can be difficult to know which method is the best choice. LTL is a great choice for nearly all shippers and provides plenty of options for businesses, both large and small. LTL can be a great option if:
● There is a need for improved transit times (largely based on service level selected).
● The product is smaller than a standard truckload since most LTL is less than 15 palettes.
● There are strict budget requirements for product shipment since LTL can be more cost effective.
● Product needs to be shipped from its origin directly to the end user or consumer.
Businesses large and small can, and should, be taking advantage of LTL shipping options when their orders check these boxes. LTL shipping options are useful for any client that operates a make-to-order model or distributes a small number of pallets per order. LTL gives the flexibility to ship different size orders across the United States and beyond with minimal lead time.
Click here to hear more about current trends in trucking:
Common LTL myths
Supply chain and logistics strategy can be a complicated web, with regulation compliance, financing restrictions and customs/border guidelines. For this reason, there are some common misconceptions about LTL shipments that cause some businesses to shy away from an invaluable freight option.
1. Air is faster than LTL
This is the most common misconception about expedited shipments. Many businesses assume that a shipment loaded onto a plane will arrive to its destination quicker than by road. In reality, this is only true when shipping coast-to-coast. LTL shipping options can often deliver next day with guaranteed delivery times, which is similar to next-day air transit and typically at a fraction of the cost. In addition, pandemic conditions have increased reliance on regional distribution centers for order fulfillment, which makes LTL a fantastic option for nearly any shipping need.
2. LTL reduces product traceability
It is easy to assume that something shipped on an LTL shipment would be harder to trace than something that is sent as one single unit. However, modern advances to barcoding and package tracing technology have made this a non-factor for today's modern professionals. LTL shipments have more traceability than ever before, meaning that the customer knows exactly where their purchase is.
3. Temperature-controlled shipments can't be sent with LTL
Produce and perishable consumer goods manufacturers have additional hurdles to jump when sending out their products, which often need to be stored within temperature-controlled shipping vehicles. Another issue with perishable products is that they need to be shipped quickly to keep their "freshness" intact for consumers. Many businesses assume that these temperature and shipping requirements make them ineligible for LTL options, given the mix of different products all sent in one container. This is simply not true since LTL can be as flexible as you need it to be.
Pick a partner that cares
Third-party logistics (3PL) providers should consistently engage with customers in collaboration and have strategic conversations regarding their specific goals for goods and services. Your 3PL should know if LTL would be a valuable option. Choosing a distinguished 3PL partner makes a difference.