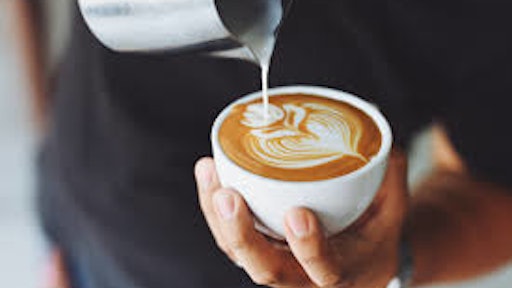 Americans drinking a daily cup of coffee is at the highest level since 2012, with demand growing from home consumption and gourmet drinks, according to survey commissioned by the National Coffee Association (NCA).
Sixty-four percent of Americans over the age of 18 said that they've had a cup of coffee the previous day in 2018, 2 percent higher than in 2017.
As caffeinated beverages and juices demand are on the decline, coffee, bottled water and tea have seen major growth. Coffee is a bright light for the global food industry since it is facing a stagnating demand growth for other products.
Home preparation continues to be dominant for demand with 79 percent of surveyors saying that they had a cup of coffee at home the previous day. Coffee consumed at other locations reached 36 percent.
The demand for gourmet drinks was relative to 2017 levels. Upwards of 48 percent of younger drinkers, such as millennials said they had a cup of gourmet coffee the day before.
Gourmet coffee currently represents over half the market, and major coffee roasters have been trying to tap into it. Folger is rolling out a new premium line this year and Nestle bought a majority stake in specialty chain Blue Bottle Coffee.
To read the full original article, please click here.