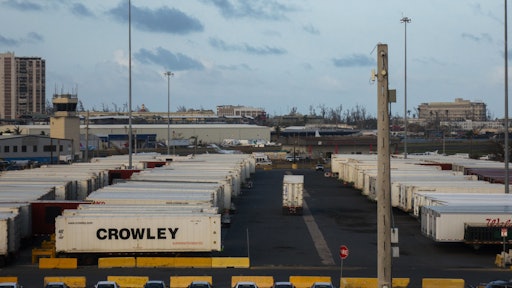 Millions of people in Puerto Rico need fuel, water, food and medicine. More than a week after Hurricane Maria devastated the island, major infrastructure is still down. Stores have trouble filling their shelves. Families are running low on the supplies they stockpiled before the storm, and across the island, many residents say they haven't seen any aid deliveries.
Meanwhile, at the port in San Juan, row after row of refrigerated shipping containers sit humming. They've been there for days, goods locked away inside.
It's one thing to get supplies to Puerto Rico, but officials at the Department of Homeland Security, which administers FEMA, say moving goods around the island is the bigger challenge.
To read the full original article, please click here.
Companies in this article