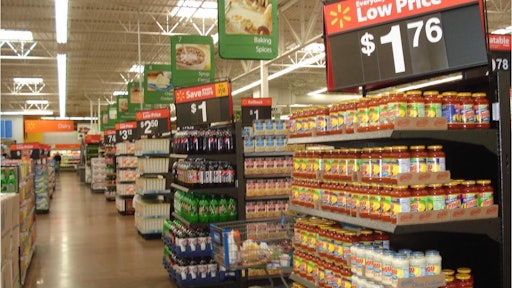 Competition is heating up among U.S. grocery chains, but Americans are increasingly buying their food at Walmart.
The retailer on Thursday said food sales had grown to their highest level in five years, as Walmart expands its grocery business both in stores and online by adding more organic produce. The company also is testing grocery delivery in New York, and has taken aggressive steps to compete with Amazon.com, which is the process of buying Whole Foods Market for $13.7 billion, as well as with European discounters like Aldi and Lidl, which are ramping up their presence in the United States.
Food sales make up more than half of Walmart's revenue, accounting for nearly $200 billion worth of groceries each year, said Joseph Feldman, an analyst for Telsey Advisory Group in New York. In all, the company said e-commerce sales increased by 60 percent in the most recent quarter. Walmart.com is now the second-largest online retailer, behind Amazon.com, following its $3.3 billion acquisition of Jet.com last year.
To read the full original article, please click here.