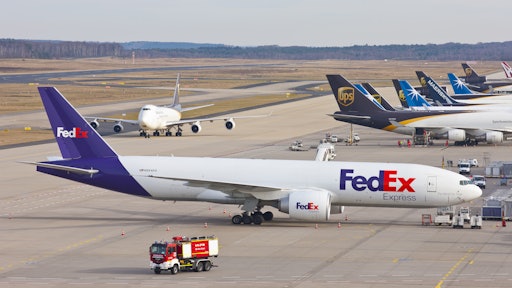 The U.S. Department of Transportation has granted FedEx the rights to operate a five-times-weekly freighter service between Miami, Fla. and the city of Matanzas, according to Air Cargo World. While eight other airlines were granted rights to fly passenger routes between the U.S. and Cuba routes earlier this month, FedEx is the first American cargo carrier to earn this distinction.
According to its filing, FedEx intends to begin service on Jan. 15, 2017, with the rights extending through July 15, 2018. FedEx originally applied to operate a five-times-weekly Miami-Havana-Mérida-Miami route, using 757-200Fs, however, the carrier amended the request to the current, shorter routing last month. Cuban news outlet Martí reported that FedEx plans to operate a single-engine, propeller-drive Cessna 208 aircraft on the route, which is a much smaller plane than the Boeing 757 that was initially proposed for the Miami-Havana route.
Located just over 100 kilometers east of Havana, the Juan Gualberto Gómez Airport (VRA) in Matanzas is Cuba's second-busiest airport, handling 1.28 million passengers in 2009. The medium-sized airport does not currently handle significant cargo volume and is relatively undeveloped, but with increasing tourism and now a major express carrier flying into Matanzas, that is subject to change.
To read more, click here.