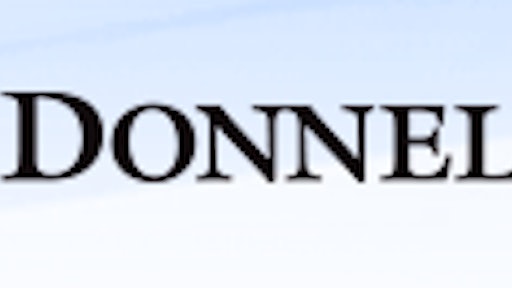 R. R. Donnelley & Sons Co. has acquired Courier Advisory Group, a provider of managed delivery services that includes third-party logistics (3PL), scheduled and on-demand delivery, and managed courier services for a diverse array of industries, including food. This acquisition will enhance and expand the capabilities of RR Donnelley's Logistics Services group, supporting clients' last-mile delivery needs.
"With over 14 years of strong performance, Courier Advisory Group is an excellent fit for RR Donnelley's Logistics business," commented Chuck Fattore, president of RR Donnelley Logistics. "This transaction complements our March 2015 acquisition of United Express System and expands our offering in the growing last-mile delivery space."
Courier Advisory Group's logistics capabilities will streamline customers' distribution processes to achieve both operational efficiencies and cost reductions across their operations. Tracking and tracing capabilities will allow full visibility into the last-mile segment of delivery and provide all parties automatic updates about the progress of the delivery.
Headquartered in Tampa, Fla., Courier Advisory Group operates 34 locations in the Eastern and Midwestern U.S.