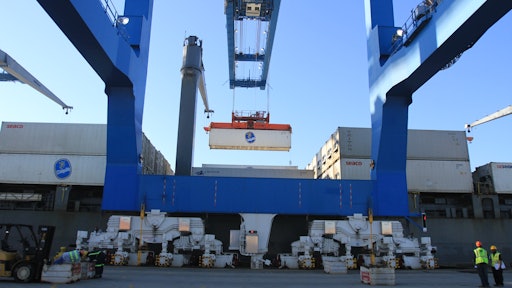 Ports along the Gulf Coast will be ready to compete for the increase in containerized cargo that an expanded Panama Canal will bring their way, according to an article in the October Food Logistics.
This is good news for the entire Gulf Coast region, but especially strong considering most of ports aligning the coast are already experiencing record-breaking traffic. Import volumes are up nearly 26 percent at the Port of Houston compared to last year, and many of the other ports in the Gulf region are witnessing volume increases of up to 6 percent as cargo shifted to the East Coast earlier this year due to labor issues on the West Coast.
The big question is whether the ports and infrastructure are ready and capable to handle the potential increase in cargo. With four main ports along the Gulf Coast all set to compete for the new business, all of them have spent millions in infrastructure upgrades to prepare for the Post-Panamax era.
To read the entire article, click HERE.