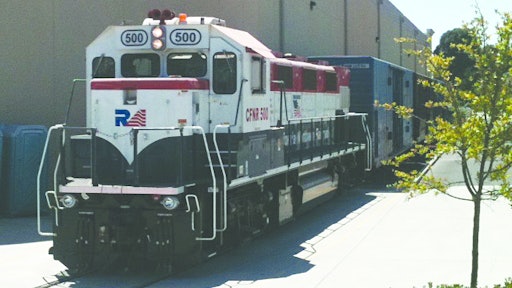 The U.S. House of Representatives on Tuesday passed legislation that would give railroads an additional three years to install technology intended to prevent train crashes, potentially averting major disruptions in the nation's freight and commuter rail systems, according to The New York Times.
The rail industry and its customers have long sought an extension to the year-end deadline to install the safety system, called positive train control, on more than 60,000 miles of track. A Government Accountability Office report in September found that the industry would not be able to meet the deadline because of several problems, including a limited number of suppliers of the new technology. The office recommended that Congress extend the deadline.
The provision approved Tuesday was part of a short-term transportation measure that would fund and extend the authorization for federal highway and transit programs through Nov. 20. The current funding bill expires this week. The Senate, which voted in July to ease the deadline on positive train control, is expected to take up a similar short-term transportation measure this week.
To read more, click HERE.
Editors Insight: Positive train control (PTC) technology automatically stops a train before certain types of accidents occur. The government has a responsibility to mandate safety requirements like this, but the railroad industry cannot deploy a technology that will cost billions of dollars in an arbitrarily established time frame.
Politicians have to realize that in order to comply with this mandate, railroads might have to postpone other safety measures, such as railroad repairs.
The most sensible solution is for the Senate to follow the House and agree to postpone the deadline for positive control technology. 10-28-15 By Elliot Maras