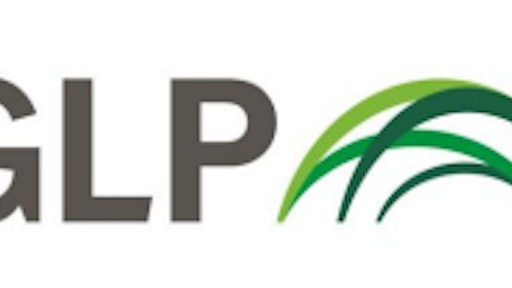 Global Logistic Properties, (GLP), the Singapore-based global provider of modern logistics facilities, has agreed to acquire a $4.55 billion U.S. logistics portfolio from Industrial Income Trust (IIT). GLP intends to inject the portfolio into its fund management platform.
GLP expects to own 100 percent of the portfolio upon closing by 16 November 2015 and pare down its stake to 10 percent by April 2016. Demand from major institutional investors to invest with GLP in U.S. logistics real estate is strong, with GLP in negotiations with several new and existing capital partners.
The portfolio is to be acquired at a 5.6 percent cap rate. GLP's target 10 percent equity stake of $190 million is expected to generate compelling returns within the first year of investment. This includes GLP's share of operating results and fund management fees.
Mr. Ming Z. Mei, chief executive officer of GLP, said: "This is an accretive opportunity for GLP that allows us to strengthen our U.S. market presence and growth prospects with minimal incremental overhead. The fund management platform is one of GLP's main sources of capital to fund our growth. The fund syndication offering for our first U.S. income fund was significantly oversubscribed. Building on the positive momentum, we remain confident of injecting this portfolio into our fund management platform by April 2016."
GLP's initial equity commitment of $1.9 billion will be funded by cash on hand and existing credit facilities. GLP does not need to issue additional equity to fund this acquisition given GLP has $2.3 billion of existing cash. GLP has approximately $2.9 billion of committed long-term financing for the acquisition. Post this transaction, the U.S. would represent 6 percent of GLP's Net Asset Value.
The portfolio, selectively aggregated through over 100 separate transactions over a period of five years, is one of the highest quality portfolios in the U.S. It comprises 58 million square feet of state-of-the-art, in-fill logistics assets spread across 20 major markets. The largest markets include Los Angeles, Metro D.C. and Pennsylvania. The portfolio was 93 percent leased as of 30 June 2015, with a weighted average lease expiry of nearly 5.5 years. GLP is focused on increasing the lease ratio to 95 percent.
This transaction will enlarge GLP's US footprint by 50 percent to 173 million square feet, with GLP becoming the second largest logistics property owner and operator in the U.S. within a year of market entry. GLP is also the largest provider of modern logistics facilities in China, Japan and Brazil. Subsequent to this transaction, GLP's global portfolio will encompass more than 500 million square feet valued at approximately $33 billion.
Mr. Stephen Schutte, chief operating officer of GLP, said: "This transaction complements our existing portfolio well, expanding GLP's size and scale in the U.S. We feel particularly good about the quality and location of the facilities, which have an average building age of 15 years and a strong concentration in major distribution markets. We are excited about the synergies the combined portfolio is expected to generate and see upside potential from increasing occupancy and rents."