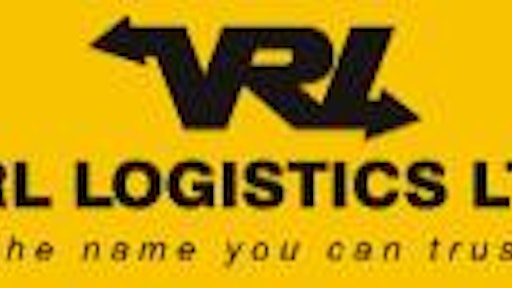 VRL Logistics, an India-based logistics provider to food and other industries, will hit the capital markets on Wednesday with an estimated Rs 468-crore initial public offer (IPO), according to New Delhi Television in New Delhi, India. The issue opens on Wednesday and will close on April 17, 2015.
The logistics company is offering 2.28 crore shares in the price band of Rs 195 to Rs 205. The minimum bid lot is 65 shares, or in multiples of 65 shares thereafter. The IPO constitutes of a fresh issuance of 0.58 crore shares and an offer for sale of 1.70 crore equity shares by private equity firm NSR-PE Mauritius LLC and the promoters' family.
VRL logistics is in the business of providing surface logistics and parcel delivery with a fleet of 3,546 owned vehicles across 28 states. It caters to industries such as FMCG, food, textiles, pharma, apparel and furniture among others. Additionally, it is also into other businesses like courier services, hotels, wind power and air chartering services.
However, goods transportation is the primary revenue source of the company, representing around 76 per cent of the overall revenue, according to the first nine months earnings in 2014/2015.
At the higher end of the price band, VRL Logistics shares are valued at 19.6 times its estimated 2015 annualized earnings per share, says Angel Broking in a note. In comparison, Transport Corporation of India trades at around 25 times its estimated earnings. Net sales of VLR Logistics grew at a compound annual growth rate (CAGR) of 18.9 percent over 2011-2014 and its net profit at 15.3 percent (CAGR) during this period.
To read more, click HERE.