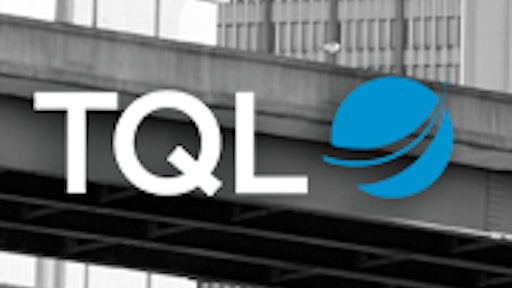 Tennessee Department of Economic and Community Development Commissioner Randy Boyd along with Total Quality Logistics (TQL) officials today announced the transportation services company will expand its operations in Tennessee by opening a new location in Knox County. The company will invest $1 million to open a sales office in downtown Knoxville to meet the needs of its expanding client-base, creating at least 100 new jobs over the next five years. 
This is TQL's second expansion in Tennessee in just over a year. In January 2014, TQL invested $1 million to open its first Tennessee office in downtown Nashville, committing to create 105 new jobs by the end of 2016. The Nashville office already employs nearly 60.  
 
"I couldn't be more excited to see Total Quality Logistics expanding once again in Tennessee," Boyd said. "TQL chose to open its first Tennessee location in Nashville in January 2014, citing outstanding professional talent, so their decision to locate in Knoxville is a real testament to our high quality workforce and the growth opportunities that come along with passionate and talented team members."
TQL is one of the fastest growing providers of transportation logistics services in North America, connecting shippers who have product that needs to be moved with truckload carriers who have the capacity to move it. The company works with thousands of customers and more than 50,000 carriers across North America to move more than one million truckloads of freight per year. TQL moves approximately 3,500 different types of commodities including fresh fruits and vegetables, packaged foods and beverages, meat and poultry, machinery and equipment.

"We are extremely pleased to open a second location in Tennessee," TQL President, Kerry Byrne, said. "We anticipate big things from this office. Its location at the foot of the Great Smokey Mountains, combined with its highway accessibility and local talent pool, make it a perfect fit for our needs."
 
"We are thrilled to welcome TQL to Knoxville," Knoxville Mayor Madeline Rogero said. "This investment and these jobs are a great boost to our vibrant downtown. Thanks to the company's leadership for expanding into Knoxville, and thanks to Governor Haslam and his team for working to bring them here."
 
"TVA and Knoxville Utilities Board congratulate Total Quality Logistics on its announced plans to create 100 more jobs in Knoxville via another operations location," TVA Senior Vice President of Economic Development John Bradley said. "We are proud to be partners with the state of Tennessee, the Knoxville Chamber, City of Knoxville and Knox County officials to facilitate the growth and continued success of existing business and industry."
 
TQL's Knoxville office is expected to open in July in an existing building in the heart of downtown located at 800 S. Gay St., Ste. 810.
Companies in this article