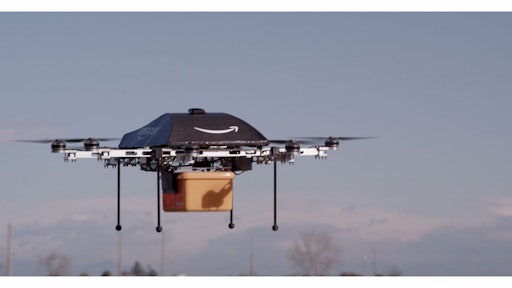 The Federal Aviation Administration (FAA) Sunday unveiled proposed rules for the commercial use of drones, lifting some restrictions but still barring activities like delivering packages and inspecting pipelines, according to The International Business Times. The rules also require those operating drones to maintain a line of sight but could work with a secondary spotter for longer flights.
"This rule does not deal with beyond line of sight, but does allow for the use of a visual observer to augment line of sight by the operator of the unmanned aircraft," FAA Administrator Michael Huerta told a Sunday news conference.
The rules now will be submitted for public comment.
Paul Misener, Amazon vice president of global public policy, said the Internet giant would continue working for a rule that would allow the company to deliver packages by drone. "We are committed to realizing our vision," Misener said in a statement emailed to Reuters.
To read more, click HERE.