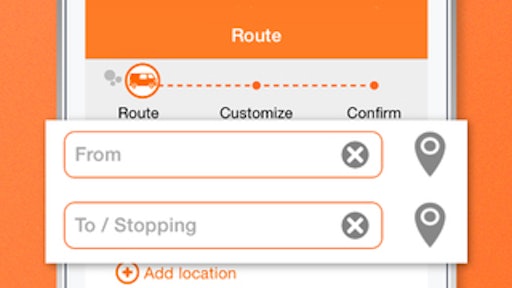 Lalamove, an Uber-like service for logistics, has raised $10 million to expand its presence across Asia, where it already operates in six cities, according to Tech Crunch.
The company, which began in Hong Kong in December 2013, offers iOS and Android apps that allow customers to move items across a city using its network of 'regular' drivers. Its business model is basically akin to an 'Uber for logistics' since anyone with a valid license and car can sign up to be a driver.
The $10 million round is led by China's Crystal Stream Capital, and it includes participation from Geek Founders, Mindworks Ventures, Sirius Venture Capital and Aria Group. Lalamove said a number of unnamed individual investors also took part.
Executive Blake Larson said the money will be used to strengthen its position in its existing markets: Hong Kong, Singapore, Bangkok, Taipei and — as of last week — Guangzhou and Shenzhen. The capital will also be used to "further penetrate" China and enter more parts in Southeast Asia.
For the entire article, click HERE.
Editor's Insight: The Lalamove concept makes sense. Anyone in need of a delivery can enter their requirements in a mobile app and book a vehicle. Once the order is received, the service matches the order with closest available driver. The driver's information can appear on the customers' mobile screen, and the customer will also be able to track their progress via GPS.
These services are still fairly new, so the concept still needs to be proven. But the fact that Lalamove was able to secure $10 million from investors reflects a certain amount of confidence in the company's performance to date. In time, services like this could play a bigger role in the supply chain. 01-06-2016 By Elliot Maras