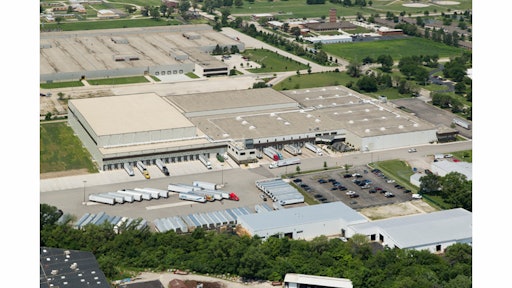 Interstate Warehousing and Tippmann Group recently achieved a level 2 Safe Quality Foods (SQF) certification at its Chicago area warehouse in Joliet, Ill. The Joliet building becomes the fourth Interstate Warehousing facility to earn this certification, joining the Murfreesboro, Tenn., Franklin, Ind. and Hamilton, Ohio locations which have previously received SQF Level 2 Certification.
"As we've gone through the SQF certification process over the last couple of years, our employees and staff at each of our warehouse locations have proven their commitment to food safety through their hard work and attention to detail," said John Tippmann, Jr., Tippmann Group president. "The team in Joliet has provided excellent customer service for the past 25 years at that location, and this certification lets our customers know that keeping their products safe is a top priority at Interstate Warehousing. We are proud of what this team has accomplished by earning this certification."
The IWI Joliet facility was originally built in 1989, and has seen three expansions, in 1990, 2003 and 2012. The facility has a capacity of more than 12 million cubic feet of frozen and refrigerated storage space, with more than 44,000 pallet positions.
Companies in this article