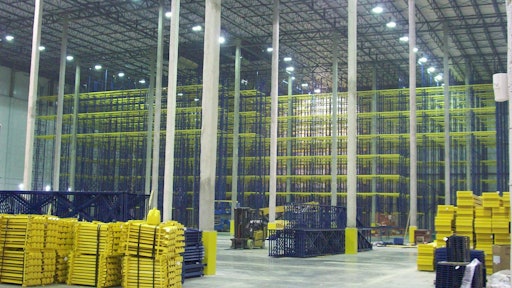 Global Cold Chain Alliance
The third-party logistics (3PL) market is set to become an over $1.8 trillion sector by 2026, as reported in the latest study by Global Market Insights, Inc., Shelbyville, Del. Rapid globalization, increasing consumerism and expanding e-commerce are some of the key factors driving growth in 3PLs.
What's more is, within the 3PL sector is the rise of the frozen fulfillment industry, as more and more customers turn to 3PL providers to meet increasing customer demands.
For instance, the growing impact of "The Amazon Effect" and the increasing expectations of e-commerce customers are examples of how 3PLs need to adapt to changing commerce trends, consumer expectations and technology in order to address these changes, as outlined in 3PL Central's State of the Third-Party Logistics Report.
"With the continued growth of e-commerce, third-party logistics providers stand on the brink of a technology revolution that can either propel them to growth or leave them behind in the face of rapidly escalating competition," says Andy Lloyd, chief executive officer of 3PL Central. "As more retailers move their e-commerce to 3PL fulfillment, 3PLs will need to offer accuracy, speed, cost-efficiency, consistency and an impeccable customer experience."
Here's how the fresh and frozen logistics sector incorporates federal regulations, technology changes and ever-changing consumer demands into the mix to keep the cold chain logistics industry growing.
Changes to the cold chain logistics industry
With both the rise of e-commerce and the increasing expectations of a consumer-like experience for business-to-business, 3PLs are experiencing pressure to evolve regardless of their customers.
For instance, 86% of American shoppers use a minimum of two channels and spend up to 11 hours a day engaging with electronic media, according to the 3PL Central study. Additionally, in the United States alone, e-commerce grew 14.2% in 2018, reaching $517.36 billion. 3PL professionals looking to take advantage of these developing channels will need a partner to help provide the ultimate customer experience, shipping needs, reporting metrics and more.
This growth also this includes increased interest for services such as blast freezing, advanced packaging and labeling and e-commerce solutions.
"Cold chain logistics companies have evolved their services to customers over time. Instead of customers looking at refrigerated warehouses just as a commodity for the temperature-controlled space, they are now looking at third-party logistics companies as partners who can deliver full supply chain solutions," says Lowell Randall, vice president of government and legal affairs at Global Cold Chain Alliance (GCCA), Arlington, Va.
And, as grocery delivery and meal kit services become more prevalent, shippers are looking for new business-to-consumer solutions, says Steve Taylor, director of sales – food logistics, for AIT Worldwide Logistics, Itasca, Ill.
For instance, GPS tracking and tamper-proof and temperature-monitoring devices are being used to ensure quality and food safety, he says.
"On a broader scale, shippers are frequently asking for the ability to monitor and, at times, make adjustments to temperature on truckload moves while in transit," Taylor says. "We've also seen a push for e-signatures/sign-on-glass technology to help resolve disputes and avoid chargebacks from large retailers."
Meanwhile, the demand for fresh produce is as strong as ever.
"Consumers today want just-in-time, high-quality food options year-round, so that means cold chain logistics has no room for error when delivering perishable products," says Tony Hammonds, executive vice president of Arrive Fresh, a new division of Arrive Logistics. "It's all about freshness and getting products on the shelves as quickly as possible, undamaged. The logistics industry is under huge amounts of pressure to reduce costs, follow new government regulations all the while meeting these consumer demands. However, the result of these pressures is the supply chain innovating on strategy, focusing on creating efficiencies and getting smarter on the needs of perishable goods shippers."
Key trends driving cold chain logistics
When it comes to frozen and perishable shipments, the industry is experiencing several ongoing developments, including consolidation, automation and warehouse capacity.
For example, according to the GCCA, there were 68 acquisitions between 2009 and 2019; 11 of those were in 2019. And, more than 20 private equity firms have a position in a cold storage facility, says Randall.
"Much of the growth in cold storage warehouses has been organic, however, acquisitions are increasingly used to fuel growth," he adds.
Acquisitions allow 3PLs to broaden their networks, reduce costs, and at times, solve labor shortages. Meanwhile, some providers are turning to automation to lessen the impact of labor shortages.
"We've reached a tipping point where automation has become a very viable way to augment labor," Randall says. "We see demand for cold chain technology that efficiently and effectively addresses these costs. For example, many cold storage companies are investing in automation that enables more efficient labor usage."
The pressure to automate processes and eliminate paper-based workflows also creates what only can be described as the "paperless" warehouse.
"The companies embracing new technology and connectivity will excel and remain competitive in today's environment. 3PLs can reap the benefits of using cloud-based technology to ensure they receive a steady stream of product improvements, without additional hardware or software costs, and without having to add expensive technical resources to their staff," Lloyd says.
Another trend driving cold chain logistics is sustainability, as vendors and suppliers increasingly look into incorporating sustainable building practices such as solar, fuel cells and energy efficient battery technology as well as new refrigeration technologies to reduce energy usage and contribute to customers' sustainability goals.
Doing so also helps tighten up warehouse capacity.
"Many facilities consider 82-84% full, as they need space to operate and manage distribution," Randall says. "Cold storage capacity is impacted by inventories for all perishable commodities. There are a number of factors that influence capacity, including increases in SKUs and inventories to meet retailer demands, increases/changes in production and trade issues."
New products and data analysis
For its part, AIT Worldwide Logistics sees industry growth in two areas—plant-based products and data analysis.
"Plant-based dairy and protein products are driving new opportunities in cold chain logistics," Taylor says. "Many of these companies began as start-ups and their popularity has skyrocketed, so they're faced with new logistical challenges. Logistics providers should be prepared to educate and offer solutions that scale along with their customers' growth."
Case in point: Data released by the Plant Based Foods Association, San Francisco, and The Good Food Institute, Washington, D.C., shows U.S. retail sales of plant-based foods have grown 11.4% in the past year, bringing the total plant-based market value to $5 billion.
And, case shipments of plant-based protein from broadline foodservice distributors to foodservice operators increased by 20% in the year ending November 2018, reports The NPD Group, Port Washington, N.Y.
And, as data analysis becomes more accessible and affordable, more clients are requesting such features as part of their 3PL network.
"Quality management has become more data-driven in recent years," Taylor says. "We're gathering and analyzing an increasing variety of data points to validate and improve performance. Primary examples include milestone and temperature data reporting. This documentation provides powerful evidence to verify improvements to a customer's supply chain performance and product safety."
Arrive Logistics also notices an increase in the use of automation and data in the logistics space.
"There is myriad of technologies at the disposal of shippers to track shipments and improve different aspects of the supply chain as they strive to be paperless, frictionless, automated and connected," says Hammonds. "At the end of the day, choosing a technology really comes down to what your business goals are and what data you need to be successful."
For instance, data capabilities are something clients should be looking for when selecting a carrier, he says.
"When it comes to choosing a carrier, shippers need to make sure the carrier they select can provide them the data, tracking and service they want," Hammonds says. "It's important to remember that technology does not equal service. You need a team that knows how to deliver a product on-time and in-full."
The checklist for shipping perishables
Provisions of the U.S. Food and Drug Administration's Food Safety Modernization Act (FSMA) Sanitary Transportation of Human and Animal Food Regulation (STF) mandate the safe storage and transport of foods.
That's why the American Frozen Food Institute (AFFI), Arlington, Va., in partnership with the American Trucking Association (ATA), Arlington, Va., developed an online self-assessment tool to assist shippers, carriers, loaders and receivers to determine their readiness for implementation of FDA's STF rule.
GCCA also published a best practices guide to assist companies with STF compliance.
"Generally speaking, frozen products are lower risk to food safety concerns when it comes to temperature control," Randall says. "This has been recognized by the FDA as a part of its implementation of the FSMA. FDA has found that it is rare for frozen product to be [time and temperature-controlled for safety] food. If temperature is not appropriately maintained with frozen food, there is generally quality impact before there is a problem with safety. Fresh product is more likely to be a TCS food, where temperature control is critical for food safety, as well as quality."
In addition, GCCA launched a new Certified Cold Carrier program where carriers can receive certification for demonstrating knowledge and adoption of industry best practices related to the sanitary transportation of food.
From regulatory challenges to state-of-the-art technologies, the rise of the frozen fulfillment industry prompts 3PL providers to keep innovating in order to meet increasing customer demands.