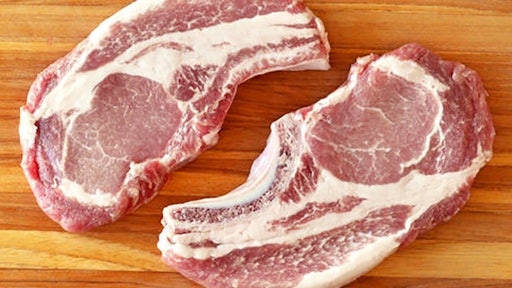 Smithfield Foods
More than one-third of the food produced in the United States is never eaten, according to the EPA, which wastes the resources used to produce it and leaves significant impact on the environment. The amount of water and energy used to grow and create this amount of food waste in the country could power more than 50 millions and causes more green house gases than 42 coal-fired plants. 
Smithfield Foods is the latest food company to focus on food waste reduction, as the issue becomes serious, especially during the supply chain crisis. The agricultural company pledges to cut its food waste in half by the year 2030, aligning with many other sustainability initiatives like the NRDC who has a similar goal for the United States. 
Per Smithfield Foods:
The new commitment aligns with various resource conservation and waste reduction initiatives the company has underway in its operations, including efforts to reduce overall waste sent to landfills by 75% and achieve zero-waste-to-landfill certification at three-quarters of its U.S. facilities by 2025.
With the implementation of its new food loss and waste target, Smithfield joins the U.S. Department of Agriculture (USDA) and the U.S. Environmental Protection Agency's (EPA) U.S. Food Loss and Waste 2030 Champions list of private businesses and organizations which have publicly committed to reducing food loss and waste.