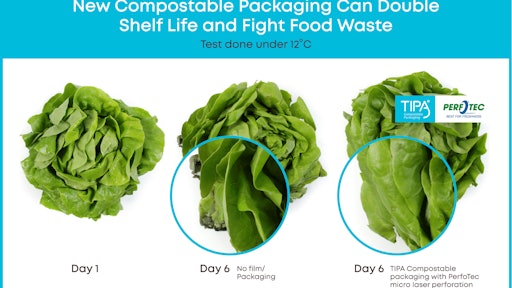 TIPA
TIPA and PerfoTec partnered to offer fully compostable packaging that extends the shelf life of fresh produce.
The laser-microperforated compostable film is designed to reduce food waste, combat plastic pollution and cut carbon emissions, and is said to extend the shelf life of fruit, vegetables and flowers by up to two times. 
From TIPA and PerforTec:
PerfoTec's patented high-precision laser technology facilitates longer shelf life by adapting the permeability of food packaging.  
The partnership comes in response to high consumer demand to reduce food waste and combat plastic pollution.