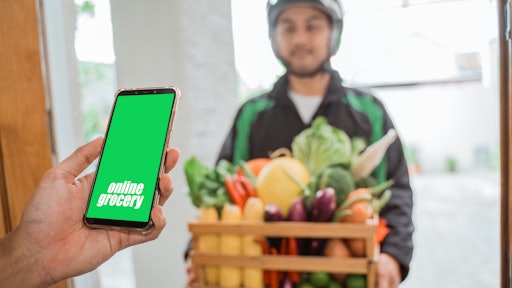 AdobeStock_346469883
If crisis breeds opportunity, it's no wonder the cold chain packaging sector is experiencing an extended period of extraordinary growth. Valued at $132.6 billion in 2021, the global market is projected to nearly triple in size to $346 billion by 2026. Here in the United States, the growth trend is in full swing, demanding smart adaptation from leaders big and small throughout the temperature-controlled packaging and refrigerant industry.
Under the impact of the Coronavirus disease (COVID-19), every category of temperature-sensitive goods saw a surge in demand for packaging that ensures safe, reliable, at-home delivery. While unique dynamics came into play for different sectors, the trend broadly can be attributed to what has come to be known as "the Amazon effect." Forced to stay home, consumers grew accustomed to the convenience of on-demand delivery for everything from gourmet foods to pharmaceuticals. Now, even as pandemic restrictions ease among an increasingly vaccinated population, Americans' reliance on home delivery shows no sign of waning.
In perishable foods, the past year saw not only a boom in established cold delivery categories like fresh do-it-yourself subscription meal kits, but also tremendous diversification into previously untapped areas. Businesses in baked goods, confections, ice cream and other products that once relied on brick-and-mortar stores swiftly pivoted online, triggering abundant need for reliable temperature-controlled packaging.
Amid this wave of demand, packaging suppliers found themselves in the position of educators, helping B2B partners rapidly acquire an understanding of cold transit best practices. For some businesses, the shift to online commerce also drove a dramatic rise in overall volume, leaving operators scrambling to adapt to a new product fulfillment model and a new scale of business all at once. The result -- even greater reliance on the expertise and support of their packaging and refrigerant suppliers to keep the wheels on the tracks.
In pharmaceuticals, vaccine distribution has dominated the headlines. But, the vaccine rollout was actually only a small contributor to the surge in temperature-controlled shipping demand at refrigerated temperatures using passive packaging. The "Amazon effect" in medicine delivery was far more influential, especially as populations that may have initially been uncomfortable with prescriptions by mail (such as seniors) were forced to give it a try during COVID-19 lockdowns and came to appreciate the ease and convenience.
With no end in sight to the delivery boom, temperature-controlled packaging suppliers can expect continued demand growth not only on a volume basis, but also in terms of packaging and refrigerant performance. The basic ideas of "cold" and "ambient" shipping are already giving way to more sophisticated systems of precision temperature control. Today's leading suppliers are partnering with their customers to enable consistent product delivery in a carefully calibrated fresh, frozen or just-thawed state within ever-more-precise time windows.
Looking ahead, two key principles will guide packaging and refrigerant suppliers seeking to remain competitive -- nimbleness and innovation. To keep pace with the needs of B2B customers (and ultimately end consumers), suppliers will have to assess every aspect of their operational models — from product specifications to distribution infrastructure — devising solutions that are more flexible, more customizable and faster than ever before. Innovation will rule the field, as new systems, technologies and materials unlock the efficiency required to meet snowballing demand. Innovation is particularly critical in environmentally responsible packaging, an area of increasing focus among both manufacturers and end-users. Suppliers on the cutting edge will continue to champion packaging and refrigerant choices that conserve energy and materials while simultaneously delivering superior performance.
In addition to sustainable product innovation, consumer education is another area rich with opportunity to drive environmental best practices. As just one example, the trend toward home delivery in perishable foods is sometimes criticized by skeptics as energy-inefficient when compared to traditional grocery store shopping. Yet in many cases, goods delivered to the home have the sustainability advantage of very low waste; consumers order just what they need, right when they need it. Traditional grocery stores and restaurants, by contrast, generated a full 28% of all food waste in the United States, according to 2019 data. In a world of complex and interconnected supply chains, calculating the ultimate environmental impact of any given activity is a challenging and complicated endeavor. We can be sure, however, that consumer demand for safe, reliable home food delivery is here to stay and that packaging and refrigerant suppliers will be called on to meet this demand as sustainably as possible.
The COVID-19 pandemic has permanently changed the way we live. Consumer habits and attitudes evolved more in the space of a single year than they had in a decade prior. Certainly these changes have brought their share of stress and strain on the packaging and logistics industry, but also a once-in-a-generation growth opportunity. As suppliers operationalize new learnings and transition from crisis to continuity, the "new normal" looks bright for temperature-controlled packaging and the millions of consumers who rely on it each day.