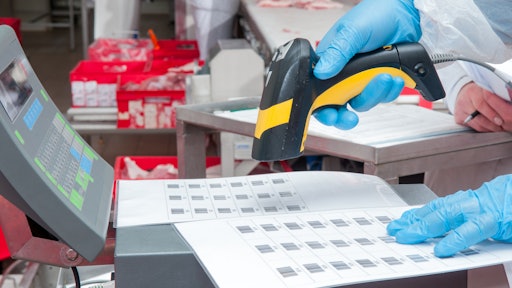 NiceLabel
2020 was a wild year for food manufacturers and supply chains worldwide, and at the epicenter of many of this year's challenges was one unassuming yet vital element to streamlining operations and ensuring success -- the label.
Like many years, 2020 saw countless recalls due to mislabeled allergens, but it also experienced many new and emerging issues that were entirely unexpected. For example, in a scramble to speed up supply chains, the FDA began allowing ingredient substitutions without label updates, and workflows across industries had to be reinvented to manage the disruption caused by stay-at-home restrictions.
As 2021 promises to be just as fast paced and hard hitting, businesses will need to ensure their labeling is up to par if they want to withstand new challenges and keep up with the trends transforming supply chains and food manufacturing. Therefore, to help organizations plan for 2021, here are a few predictions on the future of food and beverage label management that could help businesses prepare their operations for years to come.
Less cooks in the kitchen – label management will converge and centralize
Moving into 2021, businesses are increasingly searching for integrated solutions for everything from factory labeling to artwork management and direct marketing. Due to this development, trends toward convergence are primed to disrupt the labeling market.
Expect to see more implementations of centralized label management systems that can interface with a wide variety of devices and perform a large range of functions. These systems will also be able to integrate with vision inspection systems as well as manufacturing execution systems (MES), enterprise resource planning systems (ERP) and product lifecycle management systems (PLM). These developments will streamline operations, making food supply chains more efficient and safer in the same breath.
Organizations will start using more labeling-affiliated data services in 2021
Coalescing with the rise of integration in label management systems, the use of data services will see growth in the labeling industry. Migrations to online remote forms of centralized label management will help organizations manage food labeling data, which will provide actionable intel to countless businesses looking to optimize their labeling processes.
The increased accessibility and use of labeling-based data will drive efficiencies across the industry. For example, printer manufacturers will be able to access more intel on how well printers are performing. Likewise, labeling system vendors will be able to better understand what features customers use and which features they do not.
Cloud migrations will continue to rise
Acting as a catalyst for this already growing trend, the pandemic made a cloud-first strategy essential to ensuring clear and accurate labels in a new world of lockdowns and remote working. Now, as we move into 2021 and beyond, an integrated, cloud-first labeling approach will keep flourishing to aid in remote work, regulatory compliance and more.
Value-added resellers of cloud-based systems to help streamline food labeling, for instance, have had to adapt to provide customer service without face-to-face interactions. We will continue to see them helping customers manage new systems via the cloud as more businesses continue to move labeling operations offsite.
Cloud-based label management will also be integral to improving quality assurance, compliance and efficiency for food labeling from any location. For instance, any authorized remote user will be able to access a central location to change and print the most up-to-date labels. System events and workflows can also be tracked across vast distances, making it easier to pinpoint future errors or to correct issues.
Best practices for remote work will be essential for the foreseeable future
The Coronavirus disease (COVID-19) has indelibly altered the world of food labeling. This is driving new, more efficient methods of working that are here to stay. For instance, many vendors have modified their tools and solutions to optimize remote methods of label management.
Where once a value-added reseller or technician tasked with food label management would have to go on-site, now many have become adept at providing labeling services remotely. Tasks like configuring applications or designing new labels can be done from anywhere, while label management providers across the globe can also monitor the volume and types of labels printed to ensure optimized efficiency.
Vision inspection will revolutionize quality assurance
Vision inspection technology will provide the best method for businesses to certify label quality in 2021. Essential to on-prem and remote quality assurance, this technology ensures text and barcodes on a label are perfect, and as a result, it ensures labels are printed the way they are supposed to be printed.
In 2021, we will see vision inspection systems become fully integrated with label management systems. This will give organizations a closed loop and the reassurance, from any location, that labels are being printed accurately.
Change begets change, so don't stand still
With 2020 in the rear-view mirror but not forgotten, companies are taking more steps than ever before to centralize, simplify and standardize their labeling processes. This is manifesting via countless digital transformations, cloud adoptions and convergences of labeling systems.
While these trends mean more efficient supply chains and safer food labels, they also mean competition is fiercer than ever. So, if you have not digitally transformed your labeling, what's the wait?