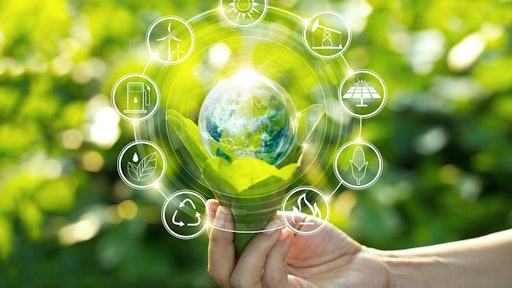 ipopba - stock.adobe.com
Companies need full visibility across their supplier base in order to make significant progress on net-zero targets by 2050. However, that visibility is challenged by the fact that nearly two-thirds of upstream Scope 3 emissions in supply chains come from suppliers that companies don't deal with directly, according to a new report by Accenture.
"Our recent research shows that only 7% of companies are on track to reach their net-zero commitments, revealing that for the other 93% of businesses, the time to act is now," says Peter Lacy, Accenture's Sustainability Services lead and chief responsibility officer. "Even amid economic volatility, ambitions around sustainability are on the rise, however tapping into carbon intelligence is an important piece of the puzzle in converting those ambitions into action and impact. Tomorrow's leaders are collaborating today to enable circularity and increase sustainable outcomes across the value chain."
From Accenture:
Analysis reveals that in most cases, if upstream emissions are a significant portion of a company's total emissions, they tend to occur deeper in the supplier network. For example, upstream Scope 3 emissions for the aerospace and defense industry is many times the size of its Scope 1 and 2 emissions, and these upstream emissions are buried deep in its upstream supplier network – only 20% of its emissions come from its Tier 1 suppliers.
With increased visibility into upstream Scope 3 emissions and carbon intelligence embedded into the core business, companies can make better-informed decisions about how and where to allocate resources; ensure responsible procurement throughout the organization to drive meaningful reductions; and uncover broader enterprise value by creating more efficient, resilient, cost-effective and customer-centric supply chain networks.