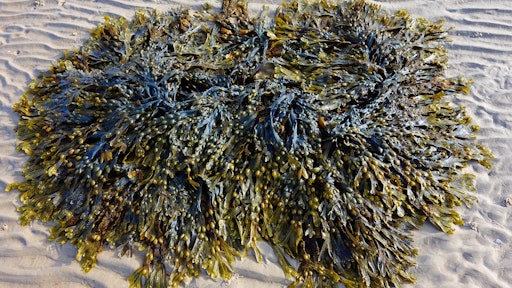 Unsplash
Companies in the food supply chain have been striving to lower their carbon footprint for several years now despite plastic use being commonplace.
Just Eats and restaurants in the UK are currently trialing using sauces packaged in seaweed. The solution was developed by Notpla, a startup dedicated to sustainable packaging. The seaweed biodegrades naturally within six weeks and is receiving positive feedback from customers.
"As market leader, we take our responsibility to affect positive change in the food delivery sector seriously. One of our key areas of focus is helping our 35,700 restaurant partners across the UK reduce plastic pollution. We are delighted to partner with Hellmann's, a business which shares our commitment to making mealtimes more environmentally-friendly, as we embark upon the next step in bringing these sustainable sachets into the mainstream," Andrew Kenny, Managing Director of Just Eat UK says. "Our first two trials of the seaweed-based sauce sachets with Notpla received excellent feedback and we were thrilled to be recognised with a highly commended at the Responsible Business Awards for this. It's great to see more takeaways get on board to help us in our fight against plastic waste."
In a survey, 92% of Hellmann's customers said they would like to see more seaweed-based sauce packets. In addition, 91% said that the sustainable packages were easier to use than traditional plastic sauce packets.
"At Hellmann's we're committed to creating a more sustainable future for food – by enhancing taste and reducing waste. From reducing plastic in our packaging to encouraging love for leftovers with our 'Love Food, Hate Waste' initiative, we continue to test and explore new ways to help people enjoy delicious meals as sustainably as possible," said Hazel Detsiny, VP of Marketing Foods and Tea and Managing Director of Unilever Food Solutions for Unilever UK and Ireland. "This trial is a great example of collaboration driving game-changing innovation. In partnership with Just Eat and Notpla, we're creating a new and exciting experience for Just Eat customers who can enjoy the same great tasting Hellmann's – but with zero plastic waste. Squeezing sauce out of a seaweed sachet will be a first for many, but it's one small change with potential for big impact."