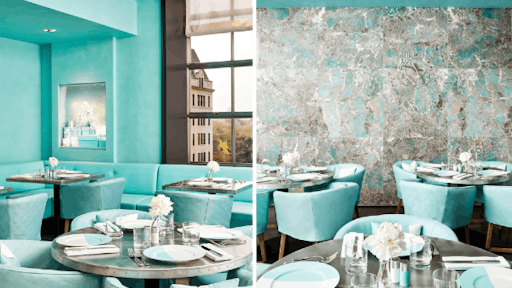 Can good food restore consumers' appetite for brick-and-mortar retail? Luxury brands seem to hope so, with several designers introducing food experiences in an effort to gain an edge in the increasingly challenging realm of physical retail.
Last week, Vanity Fair reported that the New York Tiffany's flagship store has opened a café called Blue Box Café, which overlooks Central Park from the fourth floor of the retailer's Fifth Avenue address. The café showcases Tiffany's luxury home and accessories collection, while offering customers a breakfast of coffee; a croissant; and their choice of avocado toast, truffled eggs or a smoked salmon bagel with schmear—all served on Tiffany blue-glazed tableware.
At the non-luxury end of the spectrum, fast fashion chain Forever 21 took a similar tack with its Taco Bell partnership and clothing line, suggesting that this isn't just an elitist fashion trend—the food and fashion crossover is happening at every level of the market and seems to be here to stay.
To read the full original article, please click here.