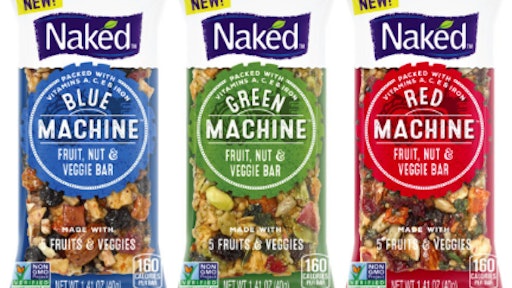 PepsiCo's Naked brand is looking beyond juices as it launches it owns fruit, nut and veggie bars. This move by PepsiCo is an attempt to capitalize on the growth of snacking and consumer's urges to eat healthier. The bars come in three flavors: almond, cranberry, and spinach; apples, kales, and pistachios; and berries, carrots, and quinoa.
PepsiCo remains the leader in the premium juice category and the expansion into bars is only to "future proof" the brand.
The $5 billion bar category is already a crowded space. Naked is differentiating itself by focusing on fruits and vegetables and through its inclusion in the "chilled subcategory." The bars will live in the refrigerated section of the supermarket. While they can be out of the fridge for a day, they are best served chilled.
To read the full original article, please click here.