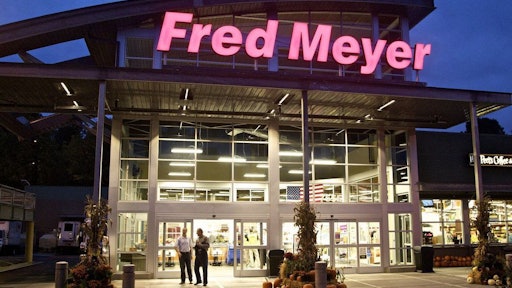 At this time of year, the sun is only out for a couple of hours at a time, limiting the amount of produce that can grow. Conversations are often about two things: vacation and food.
Alaskans are lusting over fresh fruits and vegetables right now. They're craving things that the rest of the United States can get by driving the short distance to the grocery store or opening their smartphone app.
During Alaska's long winters, fruits and vegetables are scares. In the summer, Farmer's market tables are overflowing with greens, but now people are scraping the bottom of the barrel to satisfy their needs. Grocery stores don't have much to offer, either. Nearly 95 percent of all the food that Alaskans eat come from somewhere else. The bulk of it travels by highway to Seattle, then ships by sea for 1,600 miles to Alaska. The travel time takes nearly a week inside a dark container and often arrives rotten. Fresh food is still expensive and there isn't always enough.
Fresh fruits and vegetables come to Fred Meyer in two or three weekly shipments. They often face challenges of keeping the food fresh and prices low. Stores can't always keep up with demand and empty shelves are a common trend.
Alaskans are starting to take matters in their own hands, though. People are shipping fresh produce to their houses, urging people on social media to meet up with them and working their schedules around the prime time to shop- usually early in the morning.
To read the full original article, please click here.