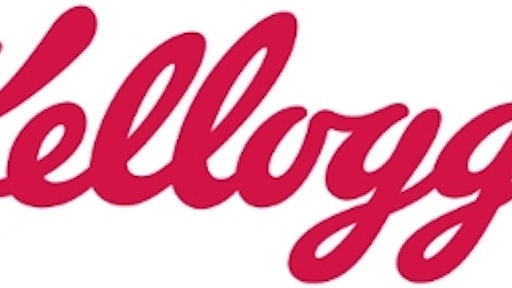 Kellogg Company has announced it has entered into an agreement to acquire Ritmo Investimentos, controlling shareholder of Parati S/A, Afical Ltda and Pádua Ltda ("Parati Group"), a leading Brazilian food group. The acquisition, the company's largest in Latin America, furthers two of Kellogg's strategic priorities — becoming a global snacking powerhouse and expanding its presence in emerging markets.
Parati Group offers a wide range of iconic regional brands, including Parati, Pádua, Minueto, Zoo Cartoon and Hot Cracker biscuits, which make up approximately half of the company's business. The rest of the business is comprised of Trink powdered beverages, Parati Lamen instant noodles and Parati dried pasta. Parati Group Net Sales are expected to be approximately R$600 million (or about US$190 million at current exchange rates).
"With its outstanding portfolio of popular consumer brands, Parati Group is an excellent strategic fit for Kellogg and our business in Latin America," said John Bryant, Kellogg Company Chairman and CEO. "Brazil is the largest economy inLatin America and this acquisition will allow us to accelerate our growth and improve our margins in the region. This means more growth for the core Parati Group business and our well-loved Kellogg brands."
Parati Group has 3,200 employees, including a salesforce of approximately 1,300 people serving about 60,000 customers directly. This includes a strong presence in small to medium – or high-frequency – retail stores in Brazil, which are critical to reaching the country's growing population. The company also has five distribution centers and two production facilities with room for expansion.
"The combination of Parati's portfolio and sales and distribution capabilities with Kellogg's global resources – including innovation expertise, extensive shopper insights and customer marketing strength – provides tremendous opportunity. Bringing our companies together enables us to expand our footprint in a rapidly growing market," said Maria Fernanda Mejia, President, Kellogg Latin America.
"Parati Group has built a very successful business over the past four decades and we have a great deal of admiration and respect for them," continued Mejia. "They are highly entrepreneurial and strive to provide great-tasting foods consumers love while also fulfilling their founder's legacy. We are thrilled to welcome Parati Group to the Kellogg family."
Today's announcement marks Kellogg's fourth emerging market acquisition in the last two years. In that time, Kellogg has acquired companies in each of its international regions, including Europe (Bisco Misr and Mass Food Group in Egypt) and Asia Pacific (a 50 percent stake in Multipro in Nigeria and Ghana). The addition of Parati further enhances the company's emerging market growth strategy.