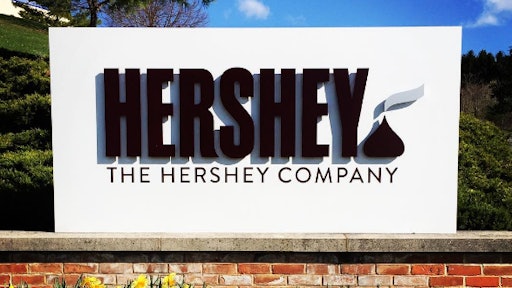 Mondelēz International Inc., has ended discussions with The Hershey Company regarding a possible combination of the two companies. Hershey rejected Mondelez's $23 billion takeover bid, which was announced in June. A takeover would have created the world's largest confectioner and expanded Mondelez's U.S. footprint.
"As the world's leading snacking company, we remain focused on successfully executing our strategy to deliver both sustainable top-line growth and significant margin expansion and are well-positioned to continue to deliver value to our shareholders," said Irene Rosenfeld, Mondelēz chairman and CEO.
"Our proposal to acquire Hershey reflected our conviction that combining our two iconic American companies would create an industry leader with global scale in snacking and confectionery and a strong portfolio of complementary brands. Following additional discussions, and taking into account recent shareholder developments at Hershey, we determined that there is no actionable path forward toward an agreement. While we are disappointed in this outcome, we remain disciplined in our approach to creating value, including through acquisitions, and confident that our advantaged platform positions us well for top-tier performance over the long term."
Editor's Insight: Hershey continues to remain one of the largest private companies in the food industry, which doesn't surprise most observers, given the company's historic commitment to its independence. Hershey has in the past rebuffed bids by Wm. Wrigley Jr. and by Nestle in combination with Cadbury Schweppes.
An acquisition by Mondelez would have brought major changes to the confection supply chain and given Mondelez control of the production and distribution of Cadbury chocolates in the U.S., which Hershey holds the license to produce.
Whether or not Hershey remains independent long-term is uncertain, since the trust that holds majority ownership will reconstitute its board of directors in response to a Pennsylvania investigation of allegedly excessive compensation and conflicts of interest. 8-30-16 By Elliot Maras