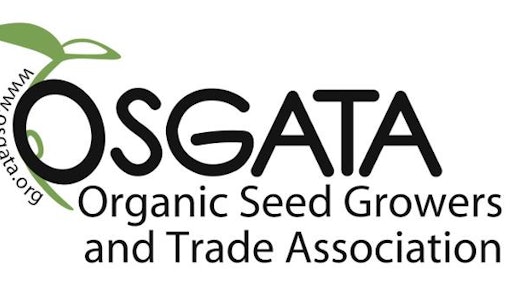 The Organic Seed Growers and Trade Association (OSGATA) has withdrawn its membership from the Organic Trade Association (OTA) over federal legislation that would for the first time require food to carry labels listing genetically-modified ingredients. The U.S. Senate passed such a bill last week.
OSGATA claimed its decision was prompted by OTA's duplicity towards organic farmers and consumers when a small number of OTA board members endorsed the bill that would preempt existing strong state GMO labeling laws that OSGAT claims are widely supported by the organic community and 90 percent of consumers.
OSGTA claims OTA has created close partnerships with Monsanto, including lobbying efforts by the biotech-linked lobbyist Podesta Group on behalf of the bill. The senate bill's primary intent is to nullify mandatory GMO labeling laws passed in Vermont, Maine, Connecticut and Alaska legislatures, OSGATA claims.
OTA claims the bill not only requires disclosure of GMO ingredients, but includes important provisions that are excellent for organic farmers and food makers – and for the millions of consumers who choose to buy organic products.
Editor's Insight: This dispute offers an example of the challenges that new technology – such as biotechnology – can and will bring. Similar disputes will arise as technology creates new capabilities. Traditional industries are changing, new challenges are emerging, and disagreements should be expected.
The organic food industry has grown rapidly over the years, and growth naturally brings a wider diversity of views.
Where the Organic Seed Growers and Trade Association has problems with the GMO labeling law, other food industry organizations have opposed mandatory labeling because they think it implies that GMOs are unsafe.
Food industry organizations have supported the Senate GMO labeling bill since it provides an economically feasible way for food companies to disclose GMO ingredient information to consumers. Biotechnology has become a reality in the food industry and the industry has to address safety concerns.
The challenge of reaching consensus on controversial issues will not be met without controversy. 7-13-16 By Elliot Maras