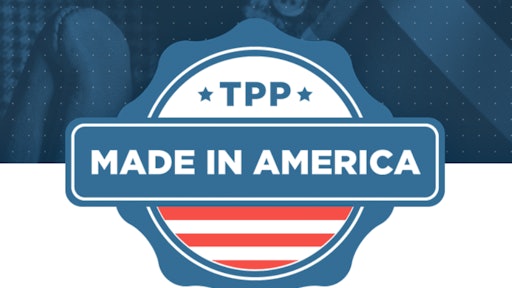 The U.S. and 11 other nations in a sweeping Pacific trade agreement released the pact's details Thursday, opening a battle over thousands of provisions that will help determine whether it wins congressional backing next year.
The Trans-Pacific Partnership is set to lower or eliminate tariffs on everything from imported Japanese cars to New Zealand cheese, while opening two-fifths of the global economy to easier trade in services and electronic commerce. More than any previous trade deal, the TPP also sets international rules in areas such as the intellectual property of advanced pharmaceuticals and arbitration that lets investors challenge foreign governments.
The initial reaction to the release—30 chapters across more than 2,000 pages of text—shows the difficulty that President Obama faces in winning over a majority of both chambers of Congress before he leaves office.
Key Republicans and major business groups long supportive of Obama's trade policy reserved judgment until they could evaluate the agreement with constituents, industry groups and farmers.
Critics of the deal, led by labor and environmental groups and Democratic lawmakers, were quick to note details they don't like, from the complicated rules to determine which cars and auto parts are eligible for duty-free trade to the enforceability of provisions to curb wildlife trafficking. The United Steelworkers union said it is "unalterably opposed to the TPP because it's a dagger twisting in the heart of American manufacturing." Some pharmaceutical and tobacco companies are also critical of the TPP.
Editors Insight: The food industry has a lot at stake in this agreement, and there is a long way to go before it becomes final. Even if the U.S. approves the agreement, it is far from certain that the other countries will do so.
In the meantime, the food industry needs to do its part to encourage support for an agreement.
According to The Los Angeles Times, the agreement's recently-release text indicates California farmers will be able to export around 50,000 additional metric tons of rice to Japan.
Ron Prestage, president of the National Pork Producers Council, noted that without the TPP, U.S. pork exporters will be at a disadvantage as European competitors are negotiating their own trade agreements with Pacific Rim countries. Philip Ellis, president of the National Cattlemen's Beef Association, added that an agreement between Japan and Australia in late 2014 caused U.S. ranchers to lose 11 percent of their exports to Japan. The TPP, he further notes, will immediately cut the tariff to Japan from 38.5 percent to 27.5 percent. 11-9-15 By Elliot Maras