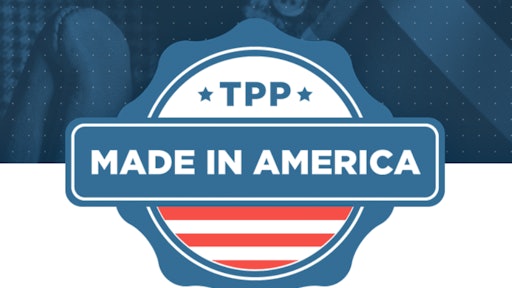 The Trans Pacific Partnership, a signature diplomatic initiative of Democratic President Barack Obama linking the United States and 11 countries intended to lower tariff barriers in countries that accounted for 40 percent of the world economy, as well as providing a bulwark against China, is officially dead on arrival after U.S. President-elect Donald Trump said Tuesday he would kill the deal on his first day in office on Jan. 20.
Trump's statement appeared to open the way for China to assume the United States' leadership mantle on trade and diplomacy in Asia. The Republican termed the Trans Pacific Partnership (TPP) "a potential disaster for our country."
China, Japan and South Korea are already in the initial stages of discussing a trilateral trade deal, and Beijing has been pushing its own limited Asian regional trade pact that excludes Washington for the past five years.
Japan and Australia, Washington's closest allies in Asia, pledged after Trump's announcement to push ahead without the United States, although removing the largest market for goods and services would shrink it dramatically.
"Pushing them forward is the idea that, if they don't act, it will look like China's very weak trade deals are the only game in town," said Derek Scissors, a resident scholar at the American Enterprise Institute, where he focuses on Asian economies and trade.
To read more, click here.