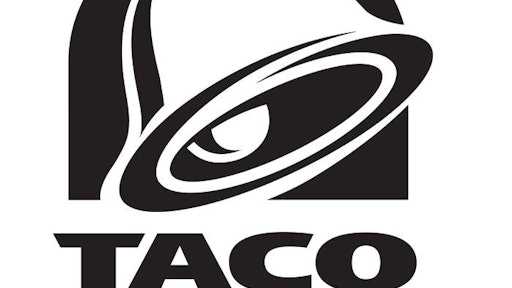 Taco Bell is dropping the drive-thru, opening its kitchens and using technology to create a new experience as the brand expands into urban markets.
The new design focuses on simplifying and modernizing the restaurant experience and bringing forward an atmosphere as unique as the community in which it serves. The first of these restaurants—called Taco Bell Cantina—will open in the Wicker Park neighborhood of Chicago on Tuesday, Sept. 22, and the second will open in San Francisco later this month.
"These new urban restaurants are a critical part of our growth strategy in markets where people experience our brand differently," said Brian Niccol, chief executive officer, Taco Bell Corp. "Today's consumers are living in more urban settings and our new restaurants cater to their lifestyle in adapting our traditional restaurant concept to fit their modern needs."
The Taco Bell Urban Concept incorporates five consumer trends that balance relevancy and brand authenticity:
Urbanization: The Taco Bell Urban Restaurant Concept reflects the Millennial trend of seeking more urban environments to live, work and play. These restaurants are ideally suited to fit in with pedestrian areas without drive-thrus.
Digitization: Every point of the customer's ordering journey is optimized through technology, including digital menu boards, TV monitors and Taco Bell mobile ordering and payment app pick up.
Localization: Taco Bell incorporated the local architecture of the neighborhoods each restaurant serves.
Green: The new urban locations will be more energy efficient with systems including LED lighting, use of reclaimed elements where possible and recycling.
Transparency: An open kitchen design and food served in open face baskets gives customers a look inside Taco Bell's quality ingredients.
Taco Bell Cantina restaurants will be the first and only Taco Bell restaurants to serve alcohol to customers who are of legal drinking age. The San Francisco restaurant will serve beer and wine only, while Wicker Park will serve beer, wine, sangria and twisted Freezes. Cantina restaurants will also feature a new tapas-style menu of shareable appetizers – including nachos and rolled tacos – during designated hours each evening, in addition to the full standard Taco Bell Menu.
As part of Taco Bell's overall growth plan, the brand is on a path to add 2,000 stores to its portfolio by 2022. Expansion plans for additional urban markets are currently being evaluated as Taco Bell is striving to build or remodel around 600 restaurants per year, providing 600 opportunities to do something different and impact the customer experience.
Editors Insight: Taco Bell has recognized one of the most important changes taking place in foodservice today; the consumers' shifting preference for fast casual restaurants over the quick-serve restaurants. This trend has been in the making for several years. Studies have indicated that fast casual restaurant chains are delivering stronger topline results.
A recent study by Technomic Inc., the Chicago-based foodservice research firm, indicates that even those quick-serve chains with the most integrated supply chains face a tougher time than fast casual chains.
Foodservice operators, like all players in the food supply chain, have to react to changing consumer demands. A collaborative, highly integrated supply chain is imperative to succeed in today's rapidly changing food industry. And as important as this is, it is only one factor in delivering topline results.
The October Food Logistics will explore in depth the elements of a collaborative, integrated supply chain. 9-15-15 By Elliot Maras