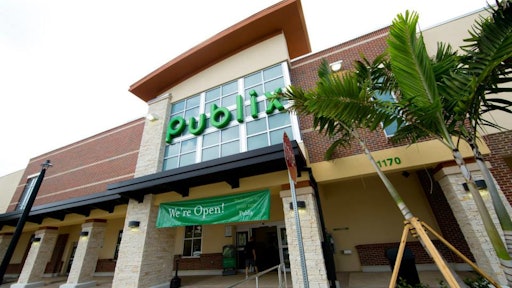 Amazon.com's drive-thru grocery concept could be a serious threat to Publix Super Markets in the Southeast, according to The Tampa Bay Business Journal in Tampa, Fla.
In the new Amazon concept, customers would order their groceries online, then pick them up at a drive-thru store.
The first location would be an 11,600-square-foot drive-thru store, and the e-commerce giant will likely roll out multiple stores.
If Amazon brings the drive-thru concept to the Southeast, it could be a serious competitor to Lakeland-based Publix. The grocer has said it's very difficult to profit on online grocery shopping, but it does offer some online ordering options, for deli and bakery items.
The Amazon concept, if it comes to fruition, would be a convenient alternative to going to the grocery store — and as a drive-thru, it's one that makes a lot of sense for the car-dependent Southeastern U.S.
The small footprint of the drive-thru, at less than 12,000 square feet, would make Amazon much more nimble than the brick-and-mortar grocers who dominate this region. Publix's smallest prototype is around 30,000 square feet, though it's said to be working on one as small as 20,000 square feet.
To read more, click HERE.