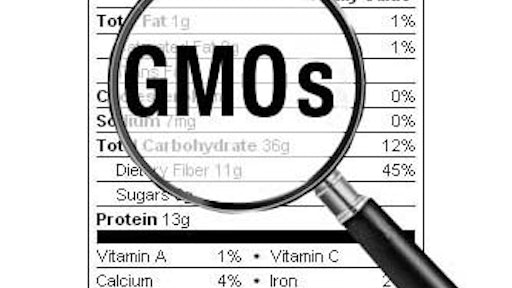 The U.S. Agriculture Department has developed a new government certification and labeling for foods that are free of genetically modified ingredients, according to the Associated Press.
USDA's move comes as some consumer groups push for mandatory labeling of the genetically modified organisms, or GMOs.
The certification is the first of its kind, would be voluntary — and companies would have to pay for it. If approved, the foods would be able to carry a "USDA Process Verified" label along with a claim that they are free of GMOs.
Agriculture Secretary Tom Vilsack outlined the new certification in a May 1 letter to USDA employees, saying it was being done at the request of a "leading global company," which he did not identify. A copy of the letter was obtained by The Associated Press.
A USDA spokesman confirmed that Vilsack sent the letter but declined to comment on the certification program. Vilsack said in the letter that the certification "will be announced soon, and other companies are already lining up to take advantage of this service."
Companies can already put their own GMO-free labels on foods, but there are no government labels that only certify a food as GMO-free. Many companies use a private label developed by a nonprofit called the Non-GMO Project. The USDA organic label also certifies that foods are free of genetically modified ingredients, but many non-GMO foods aren't organic.
Vilsack said the USDA certification is being created through the department's Agriculture Marketing Service, which works with interested companies to certify the accuracy of the claims they are making on food packages — think "humanely raised" or "no antibiotics ever." Companies pay the Agricultural Marketing Service to verify a claim, and if approved, they can market the foods with the USDA process verified label.
To read more, click HERE.