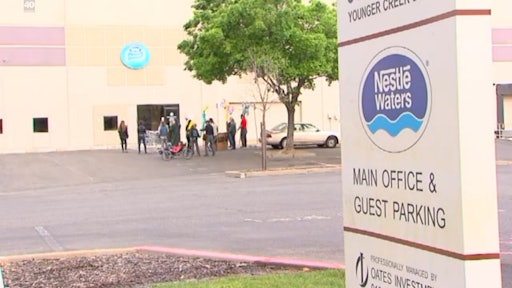 The California-based Courage Campaign which is petitioning the California Water Resources Control Board to immediately shut down Nestlé's water bottling plants, according to NBC News.
The campaign, he said, "is a gateway, an opportunity for us to engage people" in a broader dialogue about water management in California.
A shut down of operations in California, Nestlé explains on its website, "won't fix the drought."
The company claims its five bottled water plants and four food factories in the state collectively consume about 1 billion gallons of water each year, which amounts to 0.008 percent of the 13 trillion gallons of annual water use in the state.
To read more, click HERE.