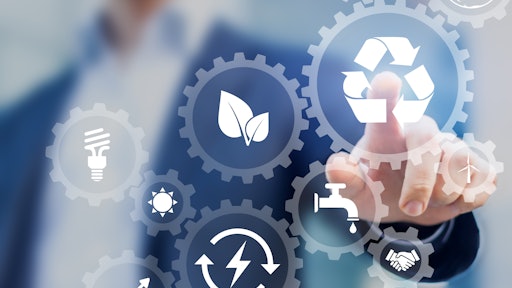 Getty Images
EcoVadis released the new EcoVadis Product Carbon Footprint (PCF) Data Exchange into its Carbon Action Module (CAM) to unlock PCF tracking across its network of 100,000 suppliers. PCF Data Exchange reports GHG emissions for the actual products and services purchased across the supply chain and helps change the way organizations engage on a decarbonization journey with their trading partners.
"As the climate crisis worsens, more organizations are recognizing their role in mitigating its effects by engaging suppliers to measure and cut emissions to meet decarbonization targets and to align with industry and global goals," says Julia Salant, general manager, carbon solution at EcoVadis. "Product carbon footprint data is the holy grail of carbon reporting. It's the next step for organizations to accelerate their carbon maturity journey through precise measurement and management of emissions, helping organizations make a positive impact on the planet."
Key takeaways:
EcoVadis'

PCF solution follows the global standard for product-level emission accounting and exchange as defined by the Partnership for Carbon Transparency (PACT). The partnership enables organizations to shift from industry averages to precise, actual emissions data tied to their product mix.

A

s a PACT Collaborator, the

EcoVadis

PCF Data Exchange solution uses the PACT Pathfinder Framework and the globally recognized standards it is built upon.
CAM scorecards and tools measure, benchmark and help suppliers build knowledge and management capacity, from "Beginner" and "Intermediate" to "Advanced" or "Leader" levels. It also prepares suppliers to adopt best practices such as life-cycle assessments (LCA), setting science-based targets, public reporting through CDP and more.