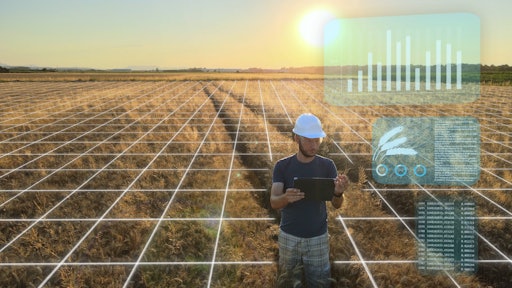 Luka AdobeStock_620325989
Brands, manufacturers, suppliers and service providers within the food and beverage supply chain face a challenging landscape in seeking to establish and pursue environmental, sustainability and governance (ESG) goals. While firms are signaling a readiness to invest in ESG initiatives, the ability to make those investments meaningful is hampered by fragmented goals and diverse motivations. These initiatives are important to consumers and regulators alike, but the heading of ESG covers a wide range of topics. Of the many potential focus areas falling under it, which are most likely to motivate brands and manufacturers to make economic investments?
According to a recent survey on the state of ESG compliance in the food and beverage industry, the answers are far from simple.
Moving the needle on ESG investment
As part of the survey, food and beverage professionals were asked to identify which parts of the ESG landscape were most likely to warrant an investment in technology or services. Respondents were presented with an array of choices, ranging from water and carbon footprint to labor practices and ethical sourcing. The responses were revealing.
Out of 10 potential focus areas, only one – the broad category of supply chain traceability and transparency – made the Top 3 for a majority (55%) of survey respondents. For all other topics, responses were highly distributed, with significant groups of respondents taking an interest in a wide diversity of ESG priorities.
On the environmental side of the ESG equation, water and carbon footprint initiatives scored among the top three investment priorities for 32% and 42% of respondents, respectively.
In terms of social initiatives, labor practices and human rights issues were a top concern for approximately a third of respondents, in line with significant efforts launching industry-wide to improve working and social conditions within key supply chains.
Smaller, yet still significant, groups of brands also signaled interest in diversity and inclusion in the workforce, a priority for 22% of respondents, along with animal welfare and ethical farming practices, which 18% of respondents indicated as a core focus.
Corporate and industry governance practices also yielded relatively high-ranking priorities, with ethics and integrity in business operations a priority for 29% of respondents, while 48% were fully prepared to invest in ensuring that suppliers and vendors are compliant with ESG policies and standards. Interestingly, though, of the ten ESG focus areas highlighted in the survey, the lowest ranking initiative warranting investment also fell within the governance domain, with anti-corruption policies and practices only appearing as a top investment priority for 14% of brands.
These results paint a picture of an industry still searching for consensus on ESG investment priorities. Supplier compliance and traceability issues top the list, which isn't surprising. Brands are feeling pressure to see more clearly into their supplier networks, but the diversity of priorities suggests they're looking for a lot of different things in the supply chain data that those initiatives are beginning to collect.
What's really driving ESG adoption?
In addition to a diversity of priorities, brands are also reporting a diversity of motivating factors driving their ESG initiatives.
Among consumer demand, internal brand initiatives, global regulatory pressures, emerging industry standards and competitive pressures, consumer demand was the most commonly cited motivator for 27% of respondents. The balance of responses was divided, with global regulatory requirements coming in at 20%, and industry standards ranking lowest at 11%. No single driver was selected by a clear majority of survey participants.
Committed to the long haul
Taken together, the survey responses indicate a long road ahead in terms of creating a fully sustainable supply chain. When asked about the ESG status of their current supplier and co-manufacturing networks, only 15% of respondents indicated that a majority of their partners currently manage fully sustainable, ESG-compliant operations. Seventy percent of respondents indicated that fewer than half of their partners would qualify as sustainable, and another 15% simply did not know.
In spite of continued focus, and as this latest industry report suggests, the global food and beverage industry remains fragmented, both in terms of top priorities for ESG initiatives, as well as what industry participants see as the key drivers for pursuing ESG goals.
The clear commonality is the need for brands to look deeply into their supply chains and understand their supply networks in detail. That will continue to take effort to achieve, which will most likely put continued pressure on brands to improve their partner selection and better manage long-term partner performance.