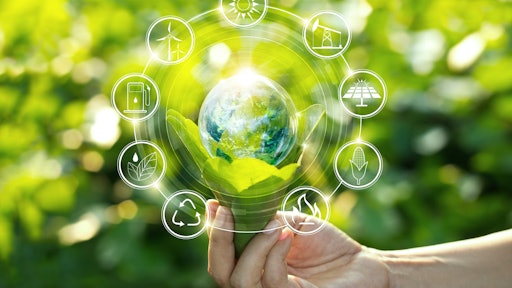 ipopba - stock.adobe.com
Consumers are becoming more and more aware of how their everyday shopping choices impact the environment, and the latest Kearney study found that 42% respondents reported always or nearly always considering environmental impacts when making a purchasing decision. This is a historic high and an 18-percentage-point increase over 2022.
"Being a climavore isn't as much about what you eat as it is about why you make your food choices. Climavores can be vegans, vegetarians or omnivores," says Corey Chafin, partner in Kearney's consumer practice and the study's principal author.
From Specialty Food Association:
42% "Always/Nearly Always Consider Environment" when making a buying decision.
42% of consumers believe producers are most responsible for driving faster adoption of environmentally friendly changes.
54% believe manufacturers play biggest role in driving quickest environmental improvements.
When then asked to specifically identify what segment of the food value chain ought to be responsible for these changes, 54% of respondents indicated they thought it was largely a problem that ought to be addressed by food manufacturers.
"We see a clear opportunity for food producers across the value chain to capitalize on the growing momentum of climavorism and be a first mover in the market," says Chafin.
"Consumers expect food companies to take action," says Moritz Breuninger, principal in Kearney's consumer practice and the study's co-author. "This allows food companies that are already pursuing strategies to meet Scope 3 targets to hit two birds with one stone."