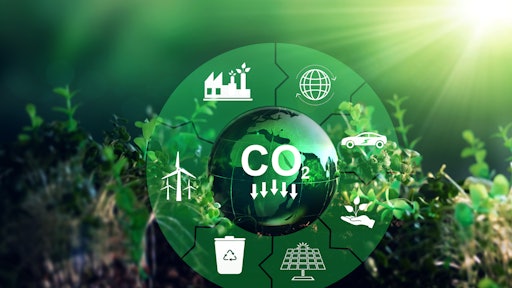 Miha Creative AdobeStock_484607009
FourKites announced several new enhancements to its Sustainability Hub, designed to provide customers with greater ability to track, analyze and report on the environmental impact of their supply chain logistics operations.
"The combination of new government regulations and increased public demand for accountability has driven the need for sustainable supply chain logistics," says FourKites chief product officer Priya Rajagopalan. "We see more supply chain leaders embracing sustainability efforts as a key lever in driving more efficient and profitable businesses, and we are excited to bring them these powerful new capabilities to help them achieve their goals."
From Yahoo!
Introduced last March,

Sustainability Hub

offers granular emissions tracking, industry benchmarks, analytics and scenario modeling to help customers meet sustainability goals.

FourKites'

network tracks over 3 million daily shipments across 220 countries and territories.

FourKites

now incorporat

es load weight into its emissions calculations to provide shippers with more accurate estimates of Scope 3 emissions across all modes.
● FourKites will provide shippers and carriers with comprehensive, export-ready data for their annual reporting of efficiency and air quality performance to the EPA's SmartWay program.
● SmartWay carrier sustainability rankings will also be integrated into FourKites' carrier onboarding tools, seamlessly giving shippers and carriers the critical performance data they need to build a stronger, higher-performing roster of partners.
● In addition to FourKites' Sustainability Hub, solutions like Dynamic Yard and Appointment Manager can optimize time slots and yard processes to significantly reduce on-site truck dwell time and CO2 emissions.