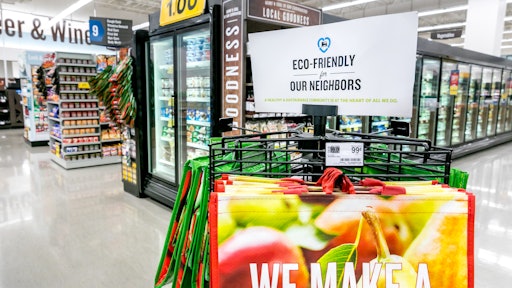 Food Lion
Food Lion announces new sustainability efforts involving more sustainable supplier sourcing, eliminating waste, reducing energy use and greenhouse gas emissions and more.
"In 2015, we set big goals for ourselves to achieve significant sustainability targets in several critical areas, and I'm proud to say we've met or exceeded many of those milestones," says Meg Ham, president of Food Lion. "However, we know much more work needs to be done, and that's why we're holding ourselves accountable for even bigger goals that we hope to achieve by 2025 and beyond. We are committed to sustainability across every part of our business – now and into the future – and we're making it easier for our customers to join us to create a more sustainable community because we all have a role to play."
From Food Lion:
Other initiatives include using less plastic, ensuring humane treatment of animals, finding products free of chemicals of concern and more.
Food Lion is committed to reducing food waste by 50% by 2030, and reducing carbon emissions by 50% from its own operations by 2030.