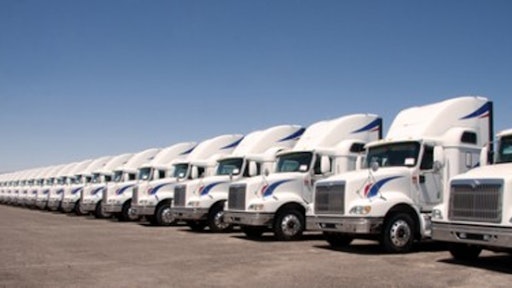 Getty Images
Flock Freight partnered with Carbonfund.org to offset 100% of carbon emissions thanks to its shared truckload solution.
All emissions produced by FlockDirect truck shipments will be accounted for in full and eliminated through the purchase of carbon offsets with the goal of offsetting 20,000 metric tons in carbon emissions in 2021, resulting in high-quality truckload service for smaller loads.
From PR Newswire:
The carbon offsets purchased in 2021 will also support the Truck Stop Electrification Project, which reduces truck idle time while providing truck drivers with an in-cab module to heat, cool and power radio, etc. via an efficient external unit.

The Truck Stop Electrification Project will reduce tailpipe emissions from freight trucks that transport consumer goods nationwide by allowing long-haul truck drivers to heat or cool their cab and power on-board appliances during the federally mandated rest period without idling truck engines.