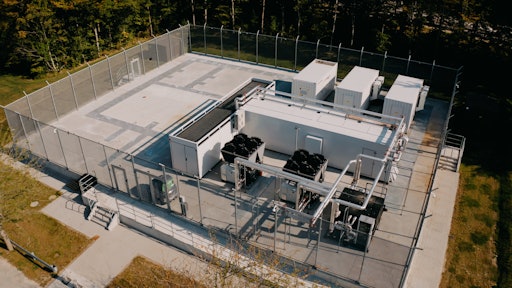 Danfoss
Next year, Danfoss' Nordborg, Denmark, headquarters will be CO2 neutral thanks to the company's new green data centers.
These data centers utilize excess heat to provide 25% of the headquarters' heating needs. The excess heat from the data center can then be distributed to a local neighborhood, helping to reduce the data center energy costs, lower greenhouse gas emissions and eventually help Danfoss reach complete global decarbonization by 2030.
From Danfoss
·        Data centers consume vast amounts of energy to supply servers with power, but also to cool down server rooms.
·         The technologies include chillers and heat pumps featuring Danfoss Turbocor technology that allow data centers to be cooled up to 30% more efficiently and to recover excess heat generated by the data centers.
·         Excess heat is generated by server equipment as part of data center operation and discharged into the atmosphere. Utilizing this excess heat for use in heating applications, instead of allowing it to escape, represents a massive opportunity for Danfoss to provide an environmentally friendly solution that will help the